Portable Steel Storage Containers: What do I Need to Know?
Are you interested in renting or buying a portable storage container? If so, you will want to understand your options so that you can find a steel container that meets the needs of your business. There are so many questions to ask: What size container do I need (20 ft, 40 ft, or custom)? Do I want to rent or buy? Do I want to buy new or used? How much will it cost to deliver the container to my site? We've compiled this list of the most frequently asked questions for storage container rentals and purchases to help you be an informed buyer.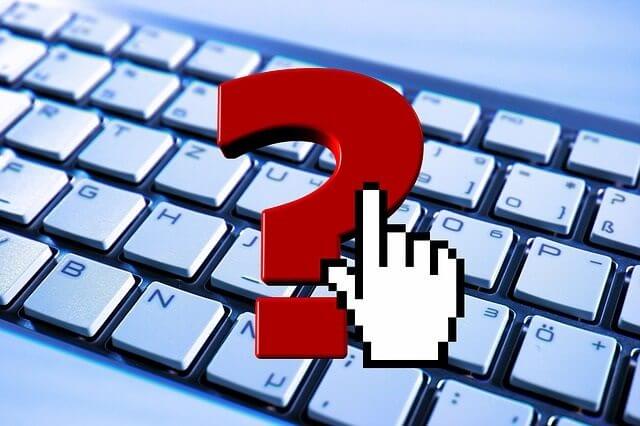 What is a shipping/storage container?
A shipping/storage container is a steel box that was originally designed for the shipping industry to transport international goods from one country to another. These containers have become an excellent solution to temporary office and storage space needs. Also known as sea cans or ISO containers, the containers are made of industrial-grade steel and come in standard sizes so they are easy to transport by boat, train, or truck and trailer to any location around the world.
Why are there so many different names for storage containers? What do they mean?
When shopping for a shipping container, you will notice there are many different names for the containers and they are often used interchangeably, which can be confusing. Some of the most common names include sea cans, ISO containers, portable storage units, Hi-cubes (custom height container), shipping containers, connex containers and steel containers. And there are many others. Are they the same? For the most part, yes. The names of the containers usually describe their condition or custom features.
For example, a one-tripper is a container that is brand new and has been shipped directly from China, hence, the name one-tripper. Other names describe a container's condition, such as Windproof and Water Tight (WWT), As-Is or Cargo Worthy. To learn more about storage container conditions read our Storage Container Buyer's Guide.
What industries use them?
Pretty much every industry uses steel containers for some purpose, whether it is for storage, office space or even as a residence. The most common industries include construction, retail, education, military, oil and gas, government, and religious. But they are becoming more and more popular across a wide range of industries because they are portable and affordable.
What sizes are available?
Storage containers come in many different sizes, but the most common are the 20-footer and 40-footer (length). These sizes have been approved for global transport by the International Standards Organization (ISO). The most common dimensions are listed below (length x height):
8 ft x 8′ 6″
10 ft x 8′ 6″
20 ft x 8′ 6″
30 ft x 8′ 6″
40 ft x 8′ 6″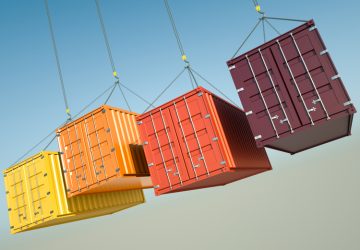 Many suppliers offer custom size options depending on your needs. Some suppliers offer an extra wide option and a Hi-Cube option (9'6″ tall).
How much does a container cost?
The price of a container will depend on whether you choose to rent vs.buy or buy new vs.used. Other factors that affect price include the condition of the unit (is it a one-tripper brand new from China or has it been sitting in a shipping yard for years), the level of customized features (heavy-duty locking mechanism, new flooring, double entry vs. single entry, etc.) and local market price.
You can expect to pay anywhere between $3,000 and $5,000 to purchase a new container. Read More: Storage Containers: A Buyer's Guide.
A used container will cost you anywhere between $1,500 and $3,000.
To rent a container, you can expect to pay between $75/month and $150/month. Read More: Storage Containers: A Renter's Guide.
Should I rent or buy?
It depends on the needs of your business. If you don't want to own a huge steel box for the long term, then you should probably rent. But if you plan on using the container for 3 years or more, you might consider buying since the break even number to rent vs. buy is usually around 36 months. Learn about the 5 reasons to rent a storage container.
Should I buy new or used?
Buying new or used is your personal preference. There are plenty of used containers out there that are in excellent condition. If you are looking to save a couple thousand dollars, consider researching the used container market. Talk to local suppliers. Many of them are willing to show you their fleet of used containers. Just make sure to personally inspect the container for holes, leaks, rust and any imbalances before you buy. Know before you buy!
What do the grades/condition descriptions mean?
Shipping containers are assigned a grade based on their age, amount of miles traveled and current condition. Some common grades include IILC, WWT, W, etc. These inform the shipping industry about the quality and condition of the containers. Note: a lower grade in quality for the shipping industry does not translate to the storage industry. The standard requirements for shipping containers across stormy seas by boat are much higher than the requirements to store a container on a site for 60-90 days.
What things should I look for in a container supplier?
Good reviews, good customer service, good quality product. You can pretty much get a feel for a container supplier by talking to them on the phone and visiting their website. Ask questions about where they get their containers and what condition they are in. You want to know that the container you rent or purchase will hold up under harsh weather or transportation and keep your valuables safe and secure.
Do I need a permit to place the container on my property?
Not typically. Because the unit is considered a temporary structure, most zoning regulations do not require a permit. In many cases, the maximum amount of time on the property is 30 days. For some, it may be as long as 60 or 90. But in some situations, such as residential communities or government/military areas, a permit may be required. Contact your local municipality to find out the specific requirements for your area.
What other things should I know before I rent/buy?
How much will it cost to the deliver the container?
What types of containers do you offer?
Is there an option to buy new vs. used?
How old are the containers in your fleet?
What is their condition?
Do you offer liability insurance or a damage waiver?
What is the rent vs. buy break-even number?
Where can I rent/buy a container?
You can find containers that are sold online on third party vendor sites like Craigslist or eBay. But if you want to know that you are getting a high-quality container that won't leak, rust or have imbalanced doors, then you should go directly to a container supplier. There are plenty out there to choose from.