5 Things to Know Before You Rent a Storage Container
Storage containers are a great solution for both long-term and short-term, yet temporary, storage. If you need storage on a job site, then storage container rental can prove an affordable option.
Learn the basics about renting shipping containers – what to look for and why they are such a great choice for your storage needs.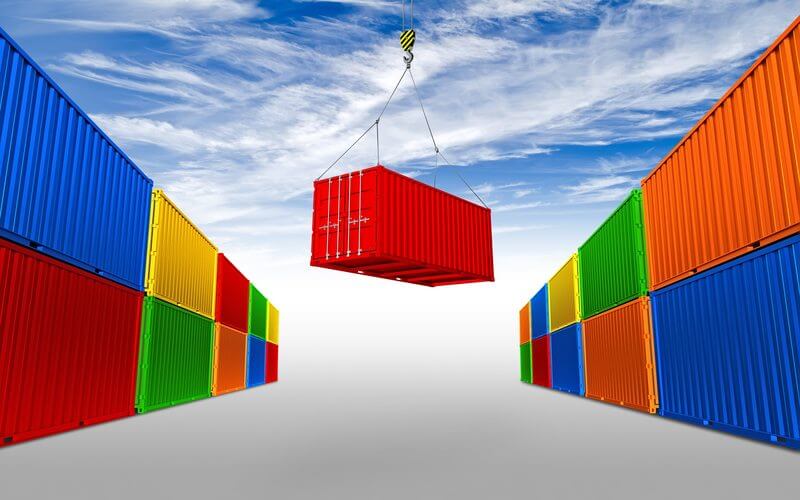 1. What is a storage container made of?
A storage container is made of corrugated weathering steel. Corrugated describes the way the steel has been hot-dipped, then cold-rolled to produce a linear pattern across the container. This pattern increases the strength of the steel. Weathering describes the specific chemical make-up of the steel. Weathered steel is more resistant to weather damage and corrosion compared to other types of steel. Storage containers are designed to hold up under harsh weather, shipment and storage conditions.
2. How long does a storage container last?
The shelf life of a new storage container that is used purely for storage is around 20 years. In the shipping industry, containers are used for 10 years before having to be re-inspected.
3. How long is a typical rental contract?
Rental contracts can range anywhere from a few months to several years. It depends on the needs of the business. Most suppliers offer a 1-month minimum contract and a 30-day termination notice. Many suppliers allow you to go month-to-month, giving you the flexibility to extend or end the rental on short notice.
4. How do I pay?
Most suppliers accept cash, check or credit card. For rentals, suppliers usually charge the first billing cycle's rent, plus delivery and pickup fees. Be sure to confirm payment options in advance.
5. What do I look for when physically inspecting the container?
It is important to physically inspect the container in person (or hire someone to do it for you) before signing a contract. Some ways to do this:
Walk inside the container and close the door during daylight hours.
Look for holes. Light will shine through even the smallest of holes.
Look for dents or rust damage.
Note the condition of the flooring, doors and locking mechanism.
Find out if the container has been chemically treated.
Get on the roof and walk around, looking for dents, rust or holes.
If you cannot inspect the container yourself, be sure to request pictures from the supplier. Ask for pictures from all angles and sides of the container, including the doors, locking mechanism, roof, floor and interior. Be sure to clarify that you are getting pictures of the actual container you will be renting, not a container "just like" the one you will be renting.