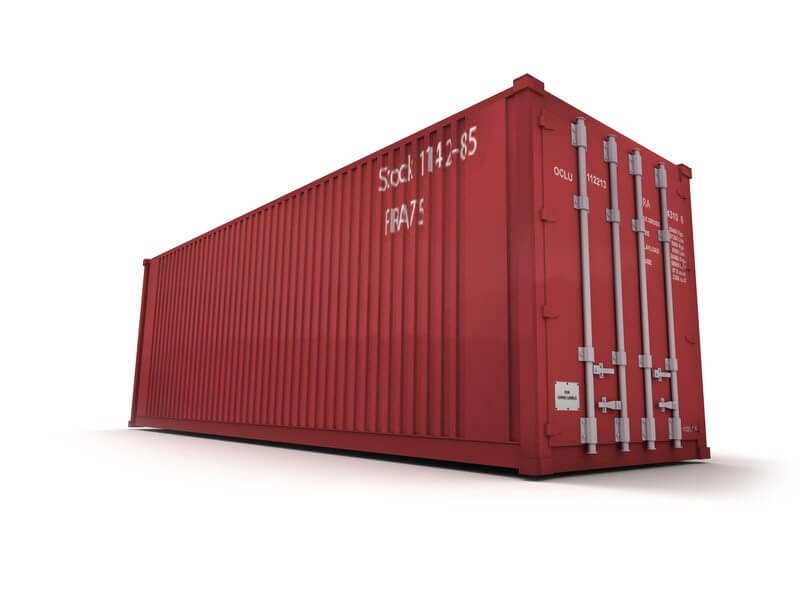 Are you looking for temporary storage space and need it quickly? Renting a storage container (also known as a portable storage unit, an ISO container, conex container, or a shipping container) is a great option for anyone who needs to store items like equipment, machinery, documents, supplies or inventory for a temporary amount of time.
Rent or Buy?
Rent
Most businesses choose to rent a storage container because their storage need is temporary. Consider renting if any of the following apply:
Your storage need is not permanent.
You don't know how long you will need the container.
You want someone else to be responsible for the delivery and removal of the container.
You don't want to pay $3,000-$5,000 to purchase a container.
You don't want to be responsible for a huge steel box on your property.
Extended Lease
If you are planning on using your storage container for anywhere between 12-24 months, you might consider signing an extended lease. Many suppliers offer a discounted monthly rate for customers who are willing to sign a longer rental contract. Ask your local supplier about extended lease options.
Buy
If you are planning on using a storage container for more than two years, you might want to consider buying it. In most cases, around the 2-year mark, the cost to purchase a container is comparable to the cost of renting.
Note: Monthly rates vary per supplier and depend on factors like size, condition, and any modifications
The larger the container, the better its condition, and the more it has been modified = the higher the value and the longer it will take you to break even on the cost of rent vs. buy.
If any of the following apply to you, consider buying:
You need the container for more than 24 months.
You have a long-term, indefinite need for a container.
You are willing to handle the sale and removal of the container.
You want to refurbish the container and sell at a later point.
You plan on using the container for permanent commercial or residential use.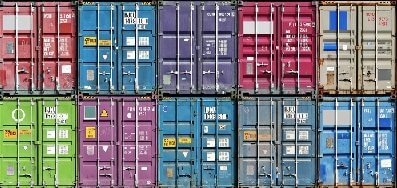 Common Uses
Storage containers meet a universal need for temporary space. This means that almost any industry you can think of, at some point or another, will need temporary storage. Re-purposed shipping containers can be used to store items such as seasonal inventory, machinery, equipment, documents, tools, supplies or records. Steel containers have become a popular raw material for storage and temporary office space because they are sturdy, theft-proof and weather-resistant.
Some of the most common industries that use storage container units include:
Agricultural
Education
Construction
Government
Financial
Medical
Residential
Retail
Storage containers have become so popular in the past 10 years that they are now being used all over the world for much more than just storage. If you'd like to learn about how containers are used for residential and retail space, read more about our storage container suppliers.
Size and Features
Length
Original ISO (International Standards Organization) conex shipping containers come in two standard lengths:
20 feet (known as a 20-footer)
40 feet (known as a 40-footer)
Other lengths you can find include:
10 feet
15 feet
25 feet
45 feet
Note: These lengths are created by cutting down or welding together two standard containers. This requires more labor and materials, so they usually cost more.
Height and Width
Most containers have the same height and width: 8 feet 6 inches tall x 8 feet wide. But some suppliers offer an extra wide option (10 feet wide) and a high cube option (9 feet, 6 inches tall). Talk to your local supplier if you are interested in a custom size container.
Add-On Features
You can customize your container to include just about anything, for a price. Some of the most common add-on features include:
Internal locking mechanism
Single-entry or double-entry doors
Shelving
Document storage system
Flooring
Interior finish-out
Ramps
AC/Heating
Plumbing
Turbine vents
Insulation
Refrigeration
Windows
Partitions
The types of add-ons you need will depend on your business. Ask your local supplier what modification options they offer.
Note: certain add-ons are limited to containers for purchase only. Additionally, the size of the container could limit the range of available features. Storage Container Features: What Are My Options?
Cost to Rent
The cost to rent a storage container depends on the following factors:
Condition
Size
Availability
Modifications
The condition of a container is usually the weightiest factor. New does not always mean better. It just depends on how the container has been used and the conditions it has been exposed to. Read More: Storage Container Grades and Price
Generally speaking, if you plan on renting a standard 20-foot or 40-foot container, you can expect to pay a monthly rate of anywhere from $50 to $500 per month. If you just are just looking for a standard container with no bells or whistles, you can find one on the lower end of the price range. But the larger the container, the newer it is, and the more modifications you make, the more you are going to pay.
Note: These prices DO NOT include the cost of delivery, which can cost anywhere from $100 to $500, depending on your proximity to the supplier.
For extremely short-term storage needs, some suppliers offer rental rates as low as $3 to $10 per day. But delivery and pickup charges still apply.
Site Preparation
Before a storage container unit can be delivered to your property, some basic site prep is usually required. The most important requirement is that the site needs to be flat before a container can be placed on it. If the site just needs some basic leveling, you can usually do this yourself or with minor assistance. But if the site is extremely rocky, hilly or muddy, you may need to hire a construction team to help you prep the site. Some suppliers offer site prep assistance for an additional charge.
Things you need to know about your site before delivery:
How long do you plan on keeping the container on your property? (More site prep required for long-term use).
Is the ground level, smooth and firm?
Is there a concrete pad, paved road or sturdy surface to place the container on?
Is the site prone to flooding?
Can a semi-trailer truck access your property?
Most suppliers will deliver containers on any of the following surfaces: asphalt, gravel, grass, earth, or concrete. If the ground is soft or unstable, you may want to consider supporting the container with concrete footing, railroad ties, asphalt or a bed of gravel so that the weight is evenly distributed to prevent movement. If you are unsure if your site is ready for container delivery, talk to your supplier. In some cases, they are willing to come out and walk the site to ensure the ground is flat and stable enough to place a container there. Read More: Things to Know Before Delivering a Storage Container.
Maintenance and Liability
Some suppliers offer a maintenance or liability waiver for an extra fee in the case your container is damaged by weather. But when it comes to protecting your container from theft, you're usually on your own. That's why it's important to invest in a high-quality lock for your container. The sturdier the lock, the more likely it will deter thieves. Some storage container suppliers, like Mobile Mini, offer a Tri-Cam Locking System, which locks internally to prevent entry by a crowbar or other means of force from the outside.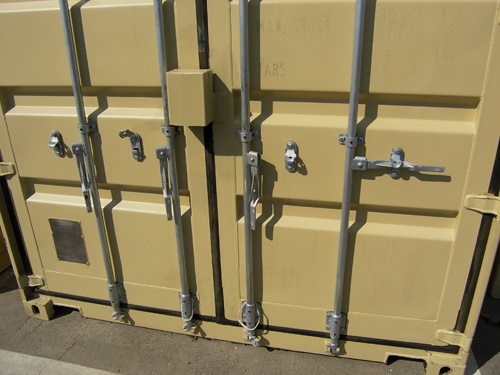 If your container has windows, you might consider adding metal bars to prevent forced entry. It just isn't worth the risk, if you are storing valuable items like heavy equipment, machinery, and inventory, invest in high-quality security features–you won't regret it. Read More: Will My Stuff Be Safe? link to this section in Storage Container Buyer's Guide.
Delivery and Removal
Most suppliers can deliver your container within 7-10 business days. But the following factors will affect delivery:
Distance between your site and the supplier
Accessibility of your site by flatbed truck and trailer
Schedule of the driver
Availability of requested container
To ensure that there is enough space to place a container on your site, consider these following guidelines.
A 20-foot container requires the following clearance:
75 feet straight
12 feet width
20 feet overhead
A 40-foot container needs the following clearance:
100 feet straight
12 feet width
20 feet overhead
Be sure to provide the driver with any specific instructions about your property and where you want your container placed. For example, if you want the doors to face a certain direction on the property, be sure to inform the driver in advance as this will affect how the container is loaded on the trailer. In urban areas, it can be difficult to turn the container around once the container is on-site.
When it is time for your container to be removed, all you have to do is call your supplier. In most cases, container removal can be completed within 5 to 7 business days. If the same supplier that delivered the container is also removing it, there should be no surprises. The process is fairly simple.
Choosing a Supplier
Once you are ready to rent, it's time to choose a supplier. Here are some helpful questions to ask before signing a contract:
Where do you get your containers? (China, another supplier, port city shipyard)
How old are they? (Note: If they are refurbished shipping containers, ask their shipping age!)
What conditions have they been exposed to?
What is their current condition and grade? (A grade is assigned to shipping containers by the marine surveyor every 2 years)
Can I inspect the container in person?
What sizes do you offer?
What is the availability of the specific size you need?
How much is the cost of delivery?
How long will delivery take?
Do you offer a liability or maintenance waiver?
What is your monthly rate?
Do you offer an extended lease?
As you are asking these questions, pay attention to the level of customer service the supplier provides. Additionally, make note of how long it took to speak to a live person (in the right department!). In the case of an emergency with your container, you want to know that you can get the answers you need in a timely manner.
Table of Contents
Related Articles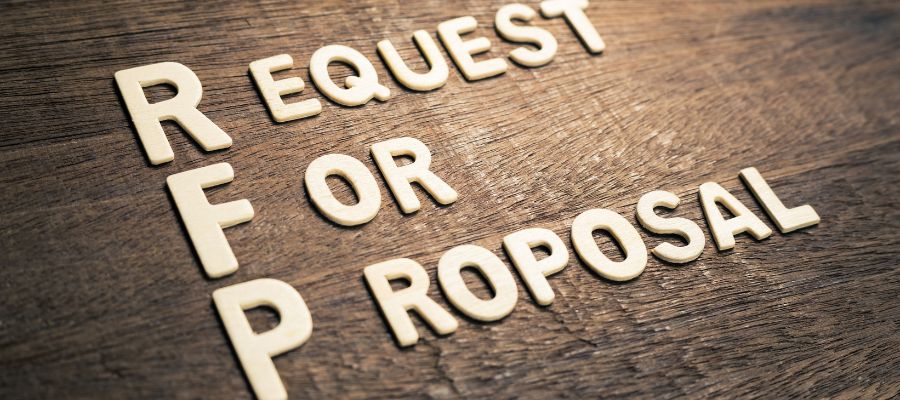 Construction Management Software RFPs
In every category of construction, there are usually RFPs (or requests for proposals) that construction companies have to deal with. Navigating RFPs is a time-consuming process for those that issue the RFP and for those companies that choose to respond. One of the most helpful tools for this process has been the construction management software […]
Read more