Suppose you are looking to improve your construction process, provide better expectations between builders and investors, and streamline your workflow. In that case, you need to invest in Building Information Modeling (BIM for short) software for your company. Find out what BIM is and how it can help you here.
What is Building Information Modeling?
Building information modeling software is a construction tool to help visualize the design and technical aspects of a building. This software will render buildings in 3D, 4D, and 5D modeling to provide accurate plans that everyone can follow. The in-depth modeling helps construction projects plan more efficiently and ensure:
All parties are informed and updated about the project
Model and design the building to scale
Track documentation and changes
Resource management
How Does Building Information Modeling Work?
Let's say you are just starting a construction project. You are in the planning phase and want to have everyone involved on the same page. A BIM would help you model that building in a 3D/4D/5D structure that would contain all the parts of the building, no matter the building process. The BIM will give you a digital representation of a building's physical and functional properties/dimensions.
Once this plan is finalized, you can use this model during the building process and after. Additionally, if you make updates to the design, everyone will be updated that uses the BIM software. Every component in the software is an object with dimensions that can be updated and saved.
BIM allows users to manipulate and change design functions, based on project needs. This can help you adapt your building design around hazards and potential clashes. BMI can help you identify how different systems will intermix in a system such as:
HVAC System
Mechanical
Electrical
Plumbing
And more!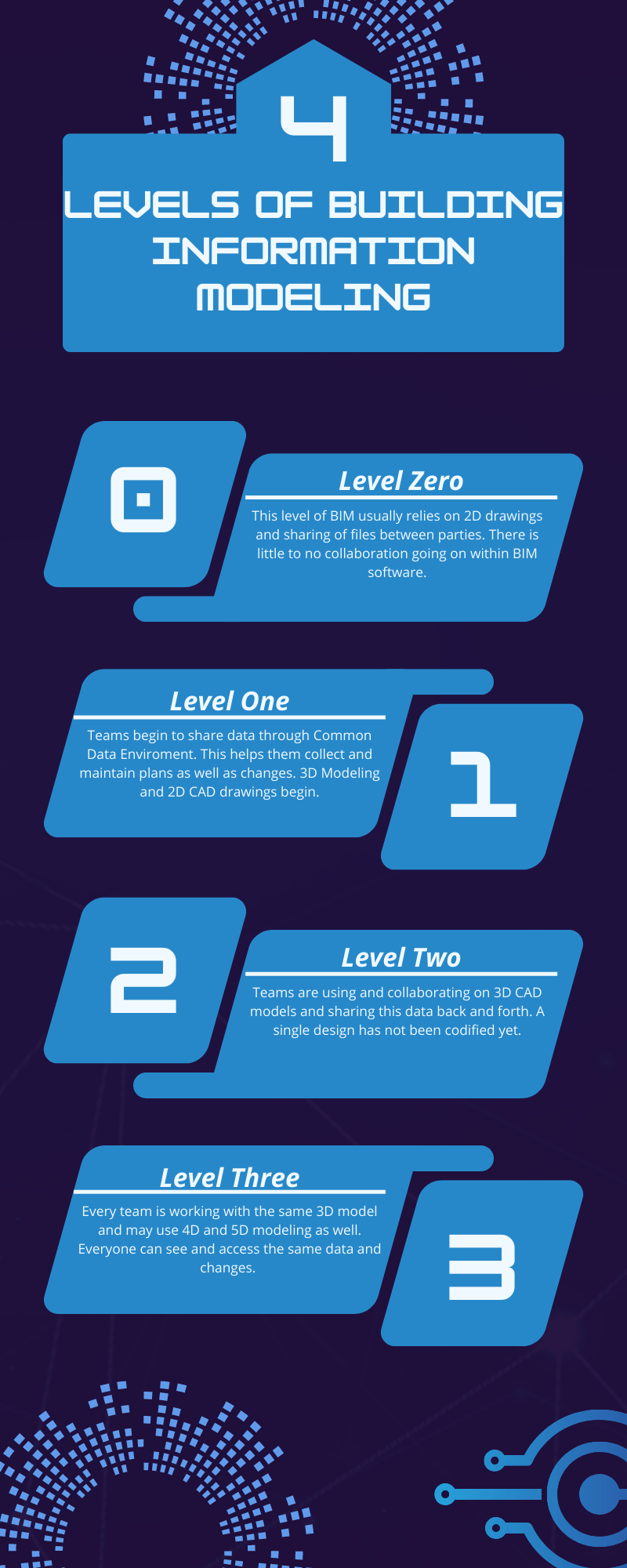 5 Benefits of Building Information Modeling
Improve Communication and Project Management (better scheduling and planning)
BIM is an amazing tool for keeping a project on budget and on schedule. The software can keep builders, engineers, and architects on the same page with communication tools in the project. All departments can be notified of changes made to the plan simultaneously. BIM centralizes document storage and sharing, so you can always find the file you need when you need it. All documents are stored in the cloud and sharing is made easy for those with access.
You can also keep your project on task with:
Quality control checklists
Share project schedules
Tracking Submittals
Auto sync across devices
A central hub to manage project information
Markup tools
Manage payments
Control change orders
Connecting your accounting system
Keep Stakeholders Informed
Because BIM uses 3D modeling and real-time updates, it can make for a powerful visual tool to keep stakeholders informed. Even when stakeholders are miles away, you can show them a detailed model of the building including detailed information.
For a detailed analysis of this, check out how Pepper Construction us BIM to produce better cost estimates.
Negate Risks
3D Modeling allows you to spot risks before your get on the job site. BIM technology also reduces the risk of miscommunication as contractors are informed of changes. BIM also allows for better planning and prefabrication, which can reduce time-making items on site. With visualization from BIM, you can pinpoint dangerous risks during construction before they happen. You can conduct a better risk analysis as well.
Reduce Setbacks
Because BIM is a visual tool, you can pinpoint potential risks before they happen, Furthermore, with a robust BIM build, contractors can work and adapt as the project takes shape. Multiple people can be informed and help with design problems/solutions. Problems can be tested before the project even begins, which simplifies your workload on the job site.
Benefits for Year to Come
Did you know that BIM modeling can be used for years to come, even after a project is completed? It's true! Even after handover, facility workers may use the BIM modeling to tackle tasks, make improvements, or add additional construction to a project. This can make the transition of building handover much easier.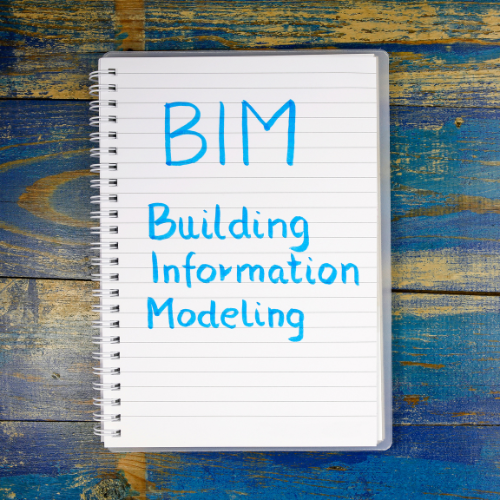 Who Uses BIM?
Governments
Construction Businesses
Contractors
Architects
Engineers
Developers
General Builders
4 Useful BIM Features
3D, 4D, and 5D Modeling and Management Dashboard
One of the revolutionary parts of BIM is that it provides multiple modeling and viewpoints for you to view your project. Let's start with some basics of the common modeling you will see 3D/4D/5D images and video.
These modeling techniques allow you to view how the building functions and interacted with multiple intersecting elements. Some programs can also automatically detect clashes saving you time and money.
Additionally, you should be able to view multiple aspects of a project within one central location including:
Scheduling
Checklists
Document storage
Customized forms
Markup tools
Prioritizing designs
And more!
Templates, Templates, And More Templates
When it comes to designing a building, implementing safety features, and keeping track of documents, templates are your best friend. Customizable templates can help the planning process move faster by splitting documents among key stakeholders. Not to mention, templates make document creation simple and easy, even on the job site. BIM templates provide companies the ability to move quickly and keep others informed.
Model-Based Cost Estimating
While cost-estimating hasn't always been an exact science, building information modeling is changing this. Assigning digital assets in a 3D model can improve the accuracy of your cost estimating and allows the parties to "see" the plans for the building. You can also reduce human error and waste with 3D modeling. Modeling also provides builders with better tools to map out foot trafficking, light flow, and other important factors in a building.
While it may take longer to set up, modeling can help you speed up the budgeting process. Owners and builders can visualize and understand the choice you made. Changes can also be implemented easily with feedback. 3D modeling not only keeps people better informed but provides better precision overall.
Detect Clashes
Oftentimes during a project, the design for a building can result in different elements intersecting and taking up the same space, resulting in a "clash." This can come from poor planning and a lack of updating workers on new plans. BIM helps you spot these clashes before they happen. Because of 3d/4D modeling, you can know exactly which elements are taking up space. Eliminating downtime and ensuring safety.
Where to Find Top BIM Programs?
While there are some open source BIM solutions on the market, these usually require an IT team to operate and use alongside your construction operation. Most companies are looking for a simpler solution with solid features. You'll most likely want to use a paid provider that combines multiple features along with BIM.
You can check out the top 10 BIM choices from Project Manager News here.
Looking for Other Construction Tools?
Are you looking for other construction tools? Need help finding items like storage containers or ariel lifts? Don't worry, 360MobileOffice can help you! Just fill out our 1–2-minute form to receive 100% free quotes for your business.