What Shipping Containers Are and Are Not
You've probably already noticed the trend. Steel containers popping up all over the world, being used for much more than just shipping and storage. Containers have become a popular raw building material, being used for everything from apartment complexes and private residences to schools and shopping malls. Just like a set of Legos, the units are easy to stack and connect together. Find out if a storage container unit is right for you. Learn what they CAN and CANNOT provide when it comes to temporary (or permanent) space.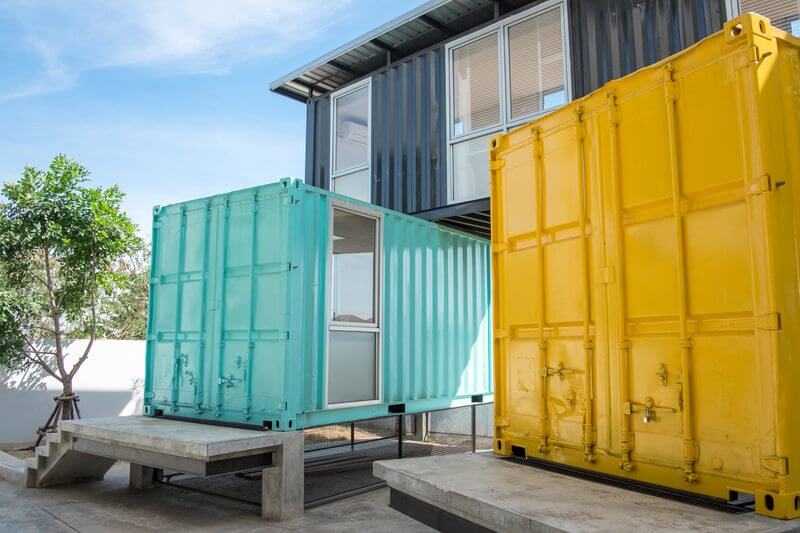 What is a Storage Container?
Storage containers (also known as refurbished or repurposed shipping containers or conex containers) come in two standard lengths, commonly known as the 20-footer and the 40-footer (both are usually 8′ high, 8'6″ inches wide). But now, most suppliers offer a wide range of customized sizes. The units were once used to ship goods by boat from one port city to another. They are made of Cor-Ten steel, designed to endure the harshest of weather conditions. But after a certain period of time, usually around 10 to 15 years, the containers reach their expiration date (determined by a marine surveyor) and are no longer approved for use in the shipping industry. However, because the containers are made of durable steel and are usually still weatherproof and watertight, they are often utilized for storage and/or office space purposes. Read More: Storage Container Buyer's Guide.
See below for a list of common industries, common uses and common features of storage containers. Then note what containers do NOT offer (compared to other storage solutions) to help you decide what type of temporary storage and/or office space is right for you.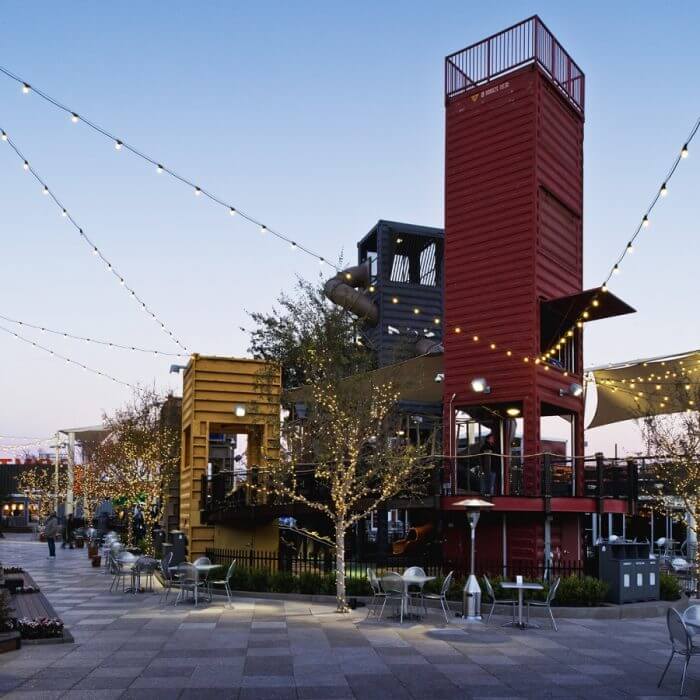 Common Features
Standard Length: 20′ or 40′
Custom Length: 10′, 15′, 25′, 45′
Custom Height: Hi-Cube (9'6″)
Custom Width: Extra wide (10′)
Single or Double Door Entry
Internal Locking Mechanism
HVAC
Vinyl or Wood Flooring
Windows
Paint
Common Industries
Construction
Education
Medical
Energy & Power Plants
Petrochemical & Refineries
Government
Retail
Residential
Read More: Mobile vs. Ground Level Office: Which Way Do I Go?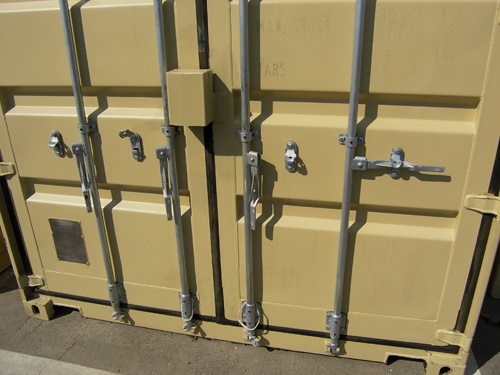 Read more: Storage Container Features: What Are My Options
What a Storage Container is NOT
Always cheaper than traditional construction. While storage containers CAN be less expensive than traditional construction, your savings does not come in building materials or labor. If you are constructing a multi-container unit, for example, that will require extensive welding and retrofitting, your labor costs may be the same or even more. Additionally, if you decide to purchase custom add-ons such as HVAC, new flooring, windows, double entry doors or a high-quality locking mechanism, you are going to pay more. Know this: your savings will not be in materials or labor, but in TIME. Containers provide an immediate foundation to build upon while a traditional stick build requires a concrete foundation (that must be poured, then allowed to dry), then a framework of wood or metal. This takes time. If you want to save money with a container, keep things simple.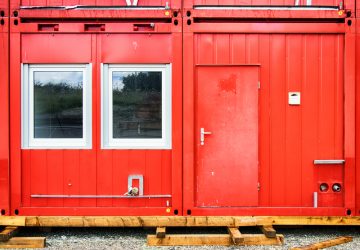 A Modular Building. In the mobile and modular industry, many of the terms are used interchangeably, which can be confusing. A modular building is more like a traditional build because it is constructed with permanent materials such as a concrete slab, steel beams and/or wood and is designed for long-term or permanent use. But because of its pre-fabricated design, it is usually more affordable than traditional construction and can be assembled more quickly once onsite.
A Mobile Office. A mobile office is a temporary office that sits on wheels and chassis trailer base and consists of 4 walls of wood-siding, vinyl flooring, and a metal roof.
A mobile office is typically used for 6 months to 2 years until a permanent structure is move-in ready. Unlike a ground level office (which is a temporary office made out of steel storage containers), it is an above-ground structure and is made of more lightweight materials.
Always weatherproof and watertight. Just because it's made of steel doesn't mean it's going to last forever. One challenging aspect of the container industry is determining the condition of a container. Know this: NOT ALL STORAGE CONTAINERS ARE CREATED EQUAL. The condition of a storage container depends on the following factors: how it has been used, how many miles has it traveled, and under what weather conditions has it been stored? A newer container that has been shipped hundreds of miles around the world will be in worse condition than an older container that's been stored in a climate-controlled environment. Ask your local supplier where they get their containers and how they have been used. Read More: Storage Container Grades and Pricing.
Ready to Rent or Buy a Storage Containers? Get free quotes! Fill out our form and we will provide up to 5 qualified suppliers in your local area.