What are my Options When it Comes to Shipping Container Pricing?
At some point, your business may have need for temporary storage. For some, a like-new container is important. To others, as long as it's waterproof and wind-tight, a little rust or faded paint is no big deal.
When it comes to shopping for a shipping container, you will quickly find that there is a wide range in price. Containers can cost anywhere from $1,400 to $5,000, depending on a number of factors.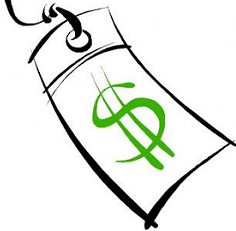 Price and Condition
To find the right container for you, it's important to understand the relationship between price range and a container's condition. Generally speaking, the newer the container, the higher the price. But not always. In some cases, an older container could be in better condition than a newer container if: 1) it has endured less wear and tear, 2) has little noticeable damage or, 3) has been stored in better conditions.
Factors That Affect Price
Permitting fees
Customized features
3 Container Price Points
1. Most Affordable
If you are looking for a bargain and are the do-it-yourself type (or know someone that is), the handyman container (also known as an 'as is' container) is a great option. These containers can have an extensive amount of damage, some more than others. The more damage, the cheaper it will be.
You can find handyman containers for as low as $1,400. Handyman containers may have misaligned doors, holes, rust, dents or floors that have been damaged by chemical spills.
If are looking to save some cash and don't mind taking on a project, this is the right container for you.
2. Middle-of-the-Road
If you are looking for a quality container at a reasonable price, then renting or buying a used container might be the best way to go.
Renting
Renting a container is a popular option for many businesses. It's an easy, affordable and convenient way to temporarily store large amounts of stuff. At the end of the day, not many people want to own a huge steel box. The major perk to renting is that once your'e done with the container, you can call someone to take it away.
If you rent from a local supplier, expect to pay anywhere between $75-$200 per month, depending on the size, features and condition of the container. Again, the advantage of renting is that when you decide you're done with it, you can call someone to remove it. Some suppliers also offer a maintenance service or a liability waiver in case your container is damaged. Read More: 8 Tips for Renting a Storage Container.
Buying Used
Know this: there are plenty of used containers out there that are in good condition. As long as the container has not been severely damaged, it will do what it's meant to do: protect and store your stuff. Containers are made of COR-TEN steel and are designed to last. Buying used, means you get a durable product at a reasonable price. Used containers for purchase can cost anywhere between $1,400-$2,600, depending on the size and condition of the container.
Talking to you local supplier is key when buy a used ISO box. They know the industry and what is available in your local area. They can talk you through things like permitting, delivery needs, and features that would be a great fit for your business. Read the 10 Things You Need to Know about used shipping containers.
3. Most Expensive
If you are looking for a high-quality container that has never been used and are willing to pay full price, a 'one-tripper' is the right container for you. One-trippers are containers that have been manufactured and shipped directly from China, carrying their first load of cargo.
New containers cost anywhere from $3,000 to $5,000, depending on the size, features and market price. Many suppliers offer new containers for purchase, so be sure to ask. Learn about the In's and Out's of Buying a storage container.
New ISO containers are popular among industries that plan on using the containers for frequent transport or storage and require the newest, most structurally sound units available.
Many commercial developers are now building with storage containers, converting them into livable space. Because they are cheap, transportable and green (recycled shipping containers), they make a great raw building material.
Where can you buy a shipping container? If you are interested in buying a new container, check with your local container suppliers and find out what they offer.
Ready to Shop?
If you are ready to shop for a new or used container, fill out our form and we will provide you with up to 5 qualified suppliers in your area.