10 Ways to Personalize Your Container
When it comes to choosing the right features or add-ons you want for your storage container, the sky is the limit–for a price. Every industry's needs are different. In retail, double entry units are popular because they provide easy access to inventory. In construction, the ground level office/storage unit is favored because it's a highly secure unit that provides both office space and storage. Word of advice: Before you start customizing your container, consider the needs of your business. Keep in mind, extra features mean an increase in container pricing.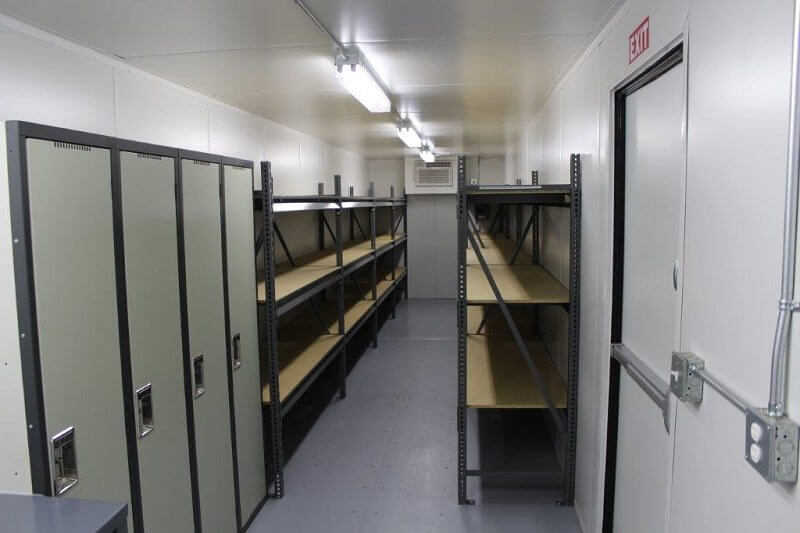 Here are some helpful questions to ask to when determining the add-on's you need.
1. Size
Length

Will your equipment/inventory fit into a standard length 20-foot container?
Do you prefer something smaller, like a 10-footer or 15-footer? Some vendors can cut the containers down to fit your needs.
If you have a large number of items or your items are bulky, ask your supplier if they offer an extra-long option. Some vendors rent/sell containers as long as 45 feet. Read More: What is the Cargo Capacity of a Shipping Container?
Note: If you choose a custom-sized container, you may be limited in your choice of other features, such as the type of doors that are available. Be sure to ask your supplier about these details before completing a custom order.
Width

Will your equipment/inventory fit into a standard width 8-foot container?
If not, ask your supplier if they offer an extra-wide option. Some vendors have containers that are 10-feet wide with a single entry or double entry doors.

Height

Will your items fit into a standard 8-foot 6-inch tall container?
If not, do you need a High Cube container that is 9-feet 6-inches tall?
2. Mobility/Ramps
Do you plan on moving your storage container frequently?

If so, you might consider a storage trailer van or a container on wheels for easier mobility.
Many suppliers will mount any size container onto wheels and a chassis that fit your dock bay.

Do you plan on frequently moving items in and out of the container?

A ramp may figure heavily into your design.
Most ramps have a non-slip surface and come in bright colors for safety purposes.
3. Doors
Do you need frequent access to your ISO box?

If you don't plan on accessing your storage container frequently, a standard swing out door should be sufficient. These doors usually come with a simple locking mechanism to allow for easy access and storage.
But if you plan on accessing your container on a regular basis, you might ask your vendor if they offer a premium door, which usually opens and closes with less effort.
Some vendors also offer roll-up, side-mounted, and end-mounted doors.
4. Flooring
Do you want standard plywood flooring?
Or do you prefer plank or aluminum floors? (Usually, these containers are older and sometimes cheaper).
Many of the newly manufactured containers have steel floors. Some suppliers, upon request, will replace the container's current flooring with steel for an additional fee.
If you plan on frequently accessing the container or using it as a temporary work space, you will want to find out if the floors have been chemically treated or if there have been any previous spills inside the container to make sure you are not exposing yourself to any health risks. Some suppliers offer a deep-cleaning process to remove any chemical residue.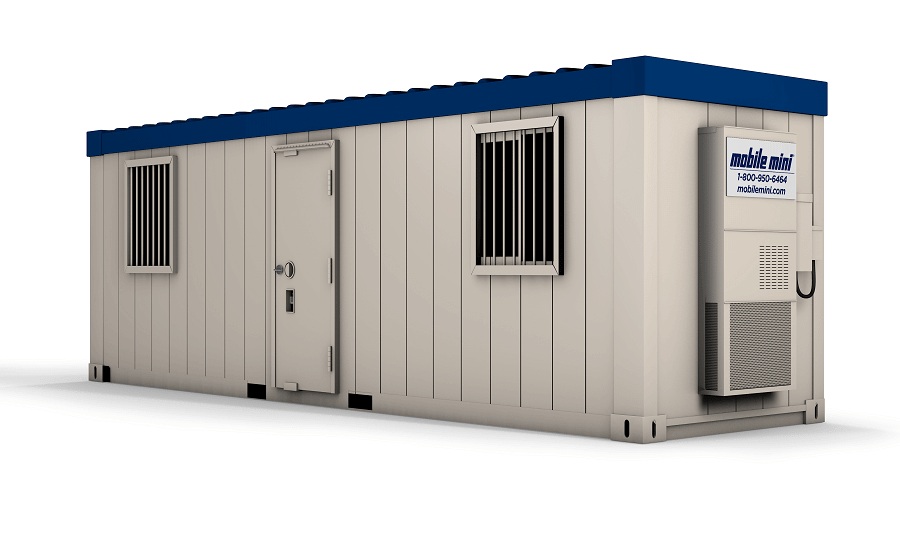 5. Office/Storage Space
Do you plan to use the container as a dual purpose office and storage space?

Consider a ground level office (GLO). These are containers that have been converted into fully finished-out offices.
Note: if the exterior appearance of the building is important to you (i.e., you plan on using it as a sales office), you might want to consider a mobile office rather than a ground level office since they come with exterior add-ons such as awnings, landscaping, ramps, etc. Read More: Ground Level Office (GLO) vs. Mobile Office (MO): What's the Difference?
6. Security
Is security is a concern? Invest in a good locking mechanism.

A simple padlock is not always an effective deterrent for thieves.
Some vendors offer a vault-like internal locking system that is more secure than the standard padlock but is usually more expensive.
7. Shelving
Do you need shelving to accommodate your records and documents? Consider shelving.

Most shelves come in adjustable widths and heights with one-sided or wrap-around features.
8. Ventilation
Are you storing items that are sensitive to heat or cold? Consider a ventilation unit.

Exhaust vents can also be added to allow air to flow freely and to prevent humidity from building up.
9. Record Boxes
Will you be storing documents or records in your storage container? Ask your supplier about record box options.

Most vendors offer this add-on as a way to make your storage more organized and efficient.
Record boxes usually come in a range of sizes and styles.
10. Interior Finish-out
Planning on using your storage container as an office?
What other features such as electrical wiring, plumbing, air conditioning and heating, studding and drywall, carpet or tile, and roofing will make your office complete?Read More: Storage Containers: A Buyer's Guide