Deciding Between GLO vs MO
When it comes to temporary office space, you have two main options: 1) a traditional Mobile Office (MO) or 2) a Ground Level Office (GLO). Which one is the best fit for your business will depend on several factors. Learn more about what to consider before renting or buying temporary office space.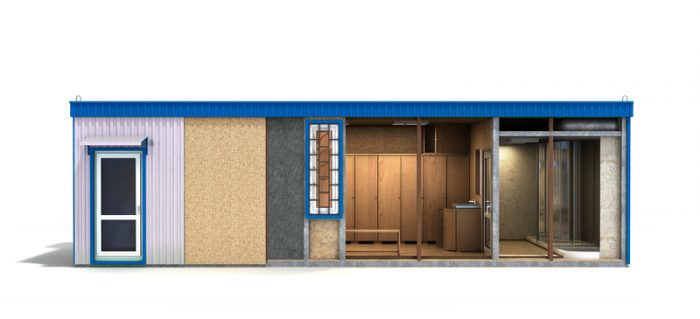 What's the Difference?
Mobile Office
Generally speaking, a mobile office is an above-ground structure that functions as a portable office. The entire structure fits securely onto a sturdy I-beam metal frame. Because it is an above-ground structure, it must have a ramp or stairs that are compliant with OSHA (Occupational Safety and Hazard Administration) requirements. Most mobile offices have vinyl floors and T-grid ceilings.
Ground Level Office
A ground level office, on the other hand, is a shipping container that has been converted into an office. Storage containers are made of steel and therefore, very durable and weather-resistant. They also serve as an excellent theft deterrent. But because they are converted storage containers, (also known as CONEX boxes or ISO containers), they give off an industrial feel that may or may not be ideal for your business.
Helpful factors to determine which one is right for you:
Do I need an office that is easily portable?
Mobile office delivery and set-up requires a certain amount of labor to anchor, level and secure the structure to the ground. Once it's set up, it's not quite as easy to move. Some mobile offices may need to be broken down into various parts and reassembled once on the site.
Ground level offices required very little site prep since all you have to do is place them on a level surface. ISO containers are built with standardized dimensions (20' or 40' most common), which makes them easy to transport by boat, truck, train, or forklift. They work a lot like Legos and can be stacked together, up to 7 units high.You might benefit from a ground-level office if:
You plan on moving the container to different sites within your property by forklift or truck
You want stackable office/storage space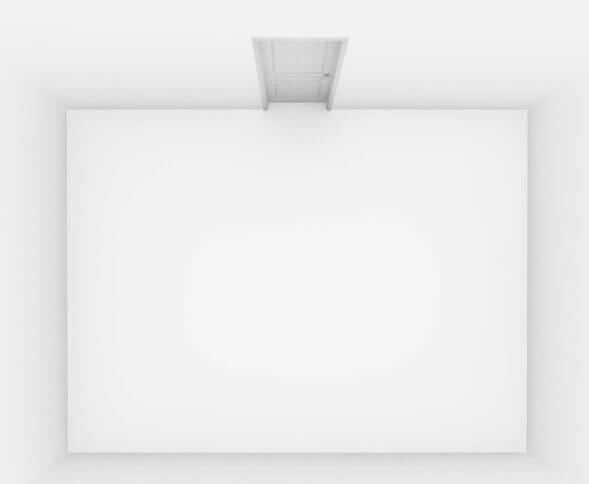 Does the outward appearance of the office matter?
Mobile Office = Customize To Your Taste
Mobile offices are generally considered more permanent-looking than ground level offices. They are usually built with an exterior of wood siding and may have stairs, ramps, and overhead awnings. Inside, they may look just like a stick-build home, with wood-grained panel walls, windows, lighting, and interior walls.
If the outward appearance of your temporary office space is important to you, then you might consider a mobile office. In the car sales industry, for example, most representatives want a building that looks professional yet practical, sturdy yet comfortable. They want a place where they can meet with customers and negotiate price in a friendly environment. With the right customization of awnings, paint, trim, skirting and windows, you can create the impression you want for your business.
Some of the most common mobile office customizations include:
Electrical connection
Doors
Lighting
Drywall textured ceiling
Drywall textured walls
Vinyl tiled floors
Plumbing
Windows
Standard drip-rail gutters
Horizontal slider windows
Mini blinds
Sink/bar option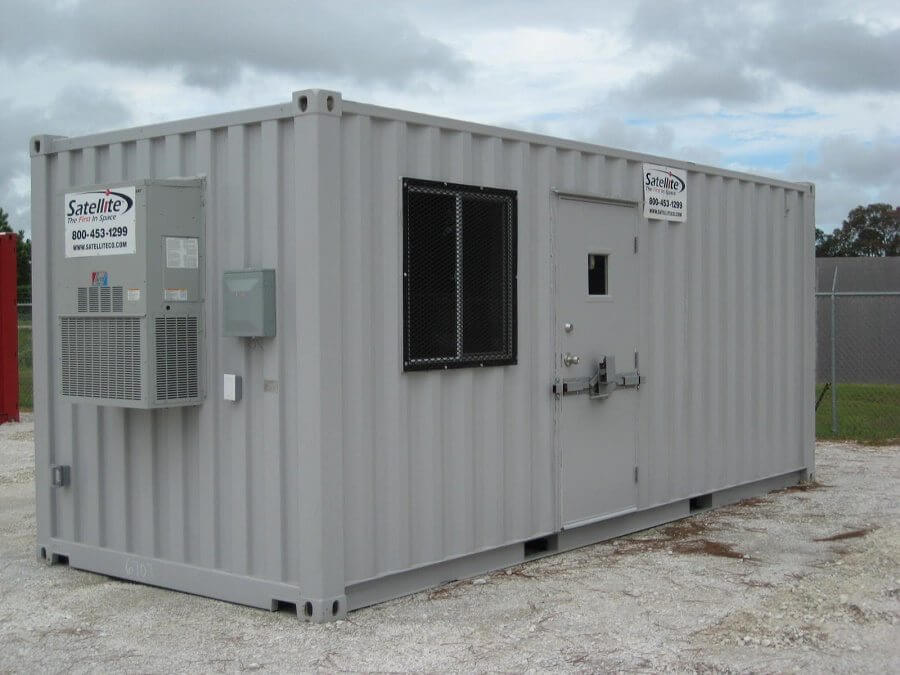 Ground Level Office = Sturdy, but Not Pretty
On the other hand, there is only so much you can do to "dress up" a steel container. If you plan on selecting a lot of customized features for your portable office space, a mobile office is probably your best bet. While there is an increasing number of suppliers offering customized container offices, it is not as common and can often be more costly. Talk to your supplier, because the container industry is rapidly growing as container homes and offices become more popular.
Is security a high priority?
If security is a high priority for your business, you might consider a ground-level office. When it comes to thieves, a steel container is going to be less likely to be broken into than a mobile office, especially if you have a good locking mechanism.
Is durability important?
Additionally, ground-level offices are less likely to be damaged by severe weather. Shipping containers are built to withstand stormy seas and the harshest of conditions. They are incredibly durable. If you have expensive machinery or valuable equipment, you might consider a ground-level office with extra storage space. Many suppliers of mobile and/or ground-level offices offer a combination option with office and storage space. Be sure to ask your supplier for details.