Managing your construction crew is more than just telling them where to go for a job. Without the right communication or administrative tools, you can easily mismanage your crew's potential. You need to be lean and utilize the latest technology to your advantage to provide a better service. Construction crew management software can be that solution for your business. If you are looking to improve your services across the board, then you need to invest in software that empowers your crew. However, what exactly does that look like?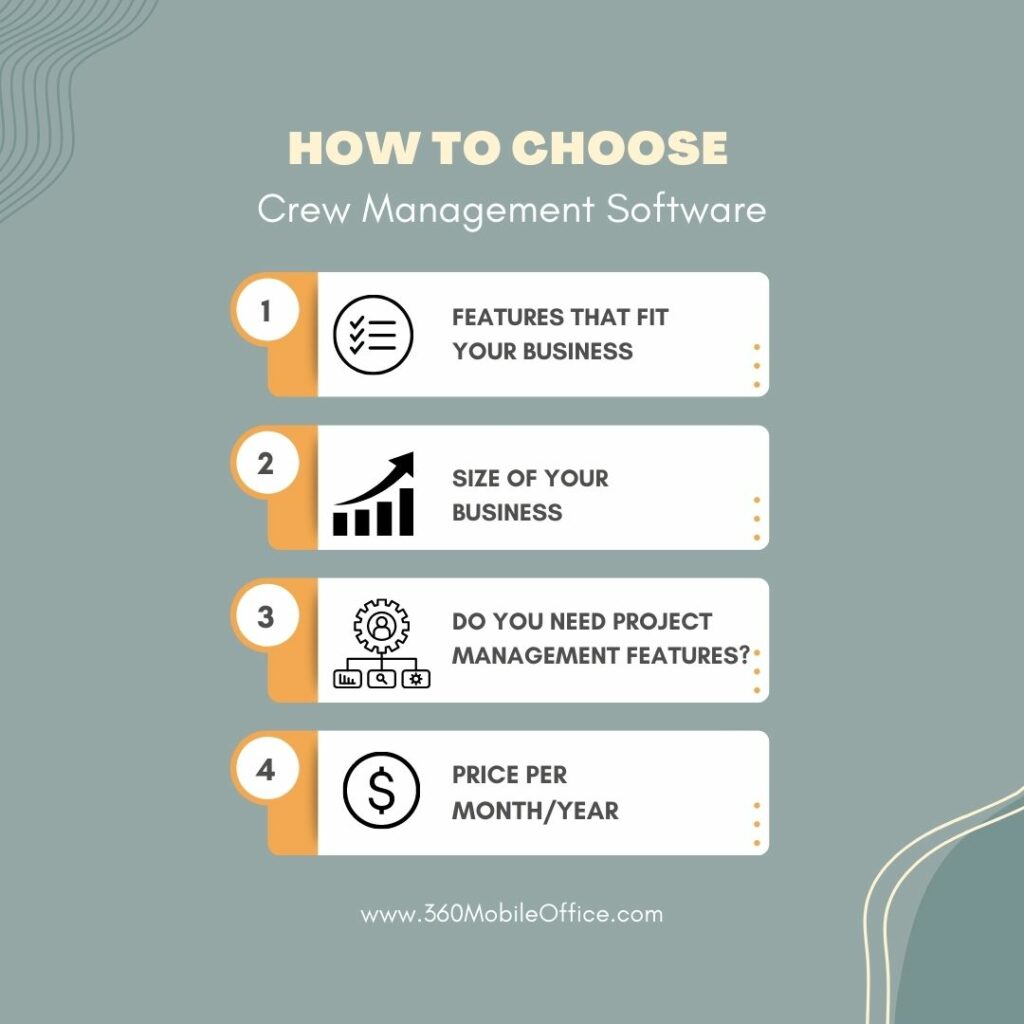 What is Construction Crew Management Software?
Construction crew management software (also called construction crew scheduling software) is software designed to automate and simplify your scheduling and assignment of workers. The goal of this software is to make it easy to track and log employee information and data. Most software will use a combination of cellphone applications and desktop applications. This combination allows users to still log information (ex: hours worked) away from the office while the administrative staff compiles this information for payroll, project managers, etc.
The software makes it simple to schedule an employee's:
Hours worked
Location of work
Overtime
Injury information
And other necessary data.
Construction crew management software can be its standalone service. However, many construction project management software applications have begun to implement these crew management features.
Features of Construction Crew Management Software:
Task Assignment and Progress Tracking
Construction crew management software allows you to assign tasks to specific personnel, days, and location. Most software will also allow you to track progress through time tracking or other means. In turn, you can keep stakeholders informed about the status of the project and how long sections of your project should take.
Cloud Storage & Documentation
With the rise of online cloud storage and mobile phones came a sweeping change in the construction industry. Now employees could log paperwork and send documents with just a couple of taps. Cloud storage makes it easy to track what your crew is doing and even empowers your workers. You can be mobile and agile when you use construction crew management software. Construction contract management can be made easy with the ability to send and receive items (ex: photos, videos, pdfs) without having to switch between devices.
Daily, Weekly, & Monthly Reporting
Data is king when it comes to navigating a business or project. Wouldn't you like more data about how your workforce is operating and how to optimize it? With construction crew management software, you can do just that! Track your labor productivity daily, weekly, or monthly. This data can help you spot potential problems or catch time wasters!
Remote Punch-In/Out
You make it easy for your workers to clock in/out with remote time attendance. Whether on a job site or working at home, you can still keep track of when your workers are starting their workday.
Mobile Application
As stated already, a mobile application gives your workforce the ability to share and receive documents with ease. It also allows you to adjust critical information on the go such as time worked, documents, e-signatures, and more. It also allows for more streamlined communication between you and your workforce. You can send out mass alerts or send specialized notifications to specific groups of people. A mobile application allows you to streamline your activity for simplicity, even for company duties such as asset management.
Benefits of Construction Crew Management Software: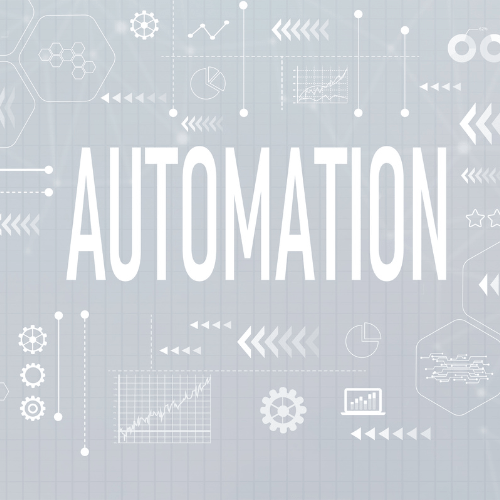 Automate Workflow
One of the best benefits of construction crew management software is the ability to automate workflows. For instance, what if you could send a reminder to all of your staff to clock in at a specific time, every day? With crew management software you can do just that and more! Create templates or have timesheets export automatically for your office staff.
Keep Track of Workers and Equipment
With construction crew management software, you can easily keep track of which employees are assigned to a job and for how long. This makes it easy to map out progress as well as shift workers based on priority. One of the most common problems in construction is a lack of communication. With crew management software it becomes easier to keep all parties informed about necessary personnel and equipment.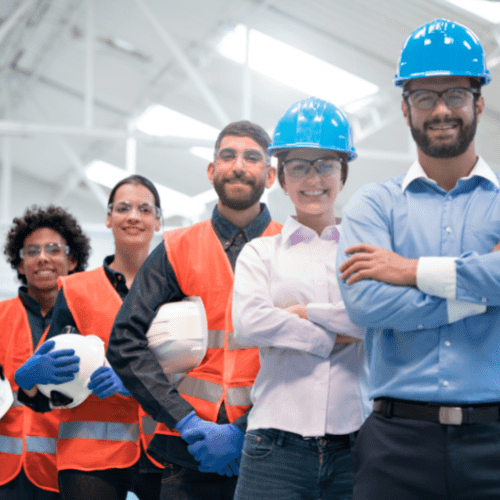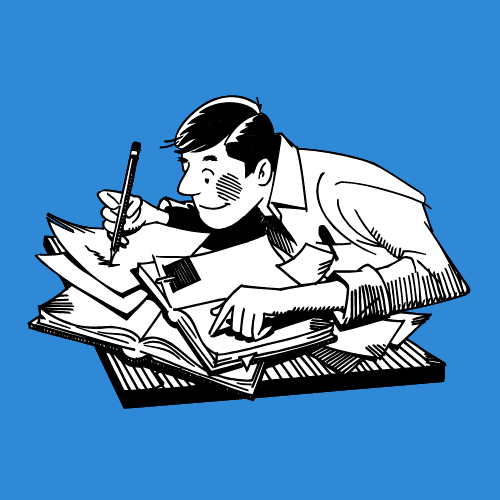 Eliminate Paperwork
With documents and data stored electronically, you can eliminate all the hassle of filling cabinets. Finding documents or data is made easy with a search function. You can look up one of your crew members and find all of their necessary documents in their files. Furthermore, you can share documents between multiple parties with ease through your mobile application.
Scale Your Business with Ease
Construction crew management software makes it much easier to log employee information into your system. You can offload a lot of the paperwork and time associated with hiring an employee through e-signature and filling out forms on mobile applications. Workers can also take advantage of the software from day one by being able to clock in remotely or talking with multiple team members at once. The software allows you to better scale your business and keeps new employees informed.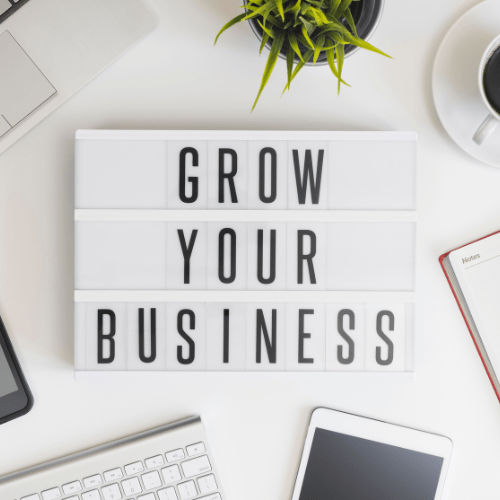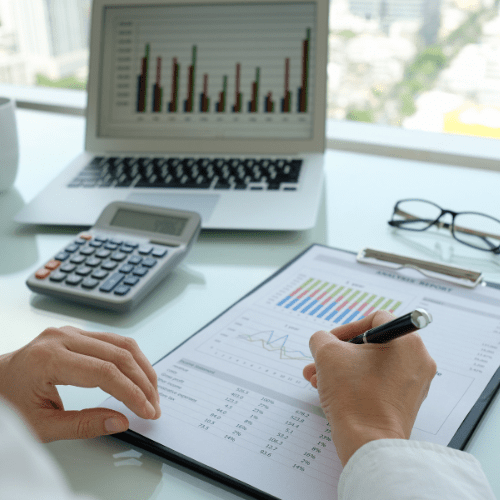 Spot Conflicts on Job Sites Before They Happen
Most contractors and construction companies have multiple job sites they must attend to. This means they have to shift workers around and actively manage job sites to stay on time and on budget. Crew management software makes it easy to assign teams to specific job sites and spot potential conflicts. Crew members can also be notified by a mobile application if they need to switch sites or choose new priorities on a job site.
Top Companies and Pricing for Construction Crew Management Software
Most construction crew management software is priced similarly to construction project management software. You can expect to spend around $30-$300 per month for construction crew management. Some of the factors that will affect pricing are:
Number of users
Size of business
Features
Buildertrend is one of the top providers of construction project management software, and for good reason. They have a whole slew of features to handle every process of the building phase. More importantly, their crew management abilities are top-notch with features such as:
Cloud storage for photo, video, and document
Mobile application
Invite 3rd party contractors to use the service for free, providing ease of communication
CRM Integration
And more!
For Buildertrend's basic plan you pay $99/month for two months and then you would pay $399/month. Buildertrend offers a free demo and trial period as well.
Another reputable supplier of construction software, Procore is your one-stop shop for all your needs. Whether you are looking to simplify your communication or project financials, Procore has you covered! Procore makes it easy to:
Track labor productivity
Input worker hours with one click
Cloud-based storage
Filter crews by unit, field, lead, etc.
Intuitive scheduling tools
Automated alerts including text, email, or in-app notifications
Procore offers custom pricing for its features, so you may be able to pay less if you don't need as many features. They offers a free demo as well.
With over 400+ reviews on Software Advice and a 4.4 rating, UDA Construction Online is well-tested and highly regarded for crew management. It was built and designed for construction companies and contractors. With UDA Construction Online, you'll find useful features such as:
Time tracking and recording
Remote tracking and clock-in
Spreadsheet exporting
Admin and employee permissions on who can view certain documents
Custom website tools for contractors
UDA Construction Online makes it easy to share documents with others and even provides users with other helpful features such as estimating, scheduling, and sales management. They have five price categories that include residential, specialty + subs, commercial, AEC, and industrial. Depending on which category you choose will depend on your price point.
For instance, if you were residential, pricing starts at $270/month.
Looking for more Construction Tools?
360MobileOffice is a premiere quotes provider for construction tools such as mobile office trailers. We help businesses every day for the right suppliers to finish the job on time and on budget. Just fill out our 1–2-minute quote form and we'll contact you to verify your information. From there, you'll receive up to five quotes 100% free! It's that simple!