The Ins and Outs of Building a Shipping Container Home
Interested in a container home? Today more and more people are turning to container architecture for their building needs. Why? Steel shipping containers make an affordable, convenient and eco-friendly raw building material. Their appeal lies in their simplicity: you order the number of units you need, you have them delivered to your site by flatbed truck and trailer, then construction begins. There is little time lapse between the design and construction phase of a container build.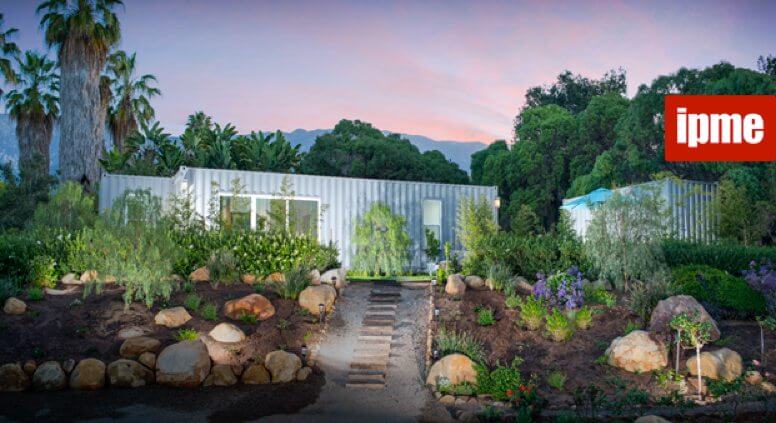 Storage container homes, also called shipping container homes, offer a fast, sustainable and green approach to conventional building. Because the steel containers are built in a factory-controlled setting, they are standardized, durable and easy to transport. Home building crews get the most savings in time and materials since the product is manufactured, pre-fitted for installation, and structurally sound. However, seeing as this is still a relatively new industry, the cost of labor and materials can sometimes be comparable in cost to a traditional stick build.
How Much Does a Container Home Cost?
It depends. Generally speaking, a home made out of storage container units costs anywhere from $1,400 to $4,000, depending on the size, condition and age of the containers. Read More: Storage Container Grades: How They Affect Price. Additionally, the more add-on's or customized features you choose, the more you are going to pay. Features like electricity, plumbing, windows, and floors will cost you anywhere from $50 to $150 per hour in contractor fees, just like a traditional build. Read More: What Features Do I Need?
Other factors that impact cost include:
Permits – Cost will vary based on your area and types of permits required
Site prep – Foundation that is rocky, uneven or prone to flooding will increase cost
Delivery – Price varies by number of units to be delivered and distance traveled
Availability – Most containers ship directly from China (known as one-trippers); so available stock will affect price
A large house built from shipping containers can range in price from $150,000 to $175,000, which is about half the price per square foot of a conventional home.
On the other hand, those who are experienced with construction can finish and furnish a shipping container home for as low as $10,000. Some handy folks even manage to do it for less than $4,000! But that means there are no bells and whistles, just a basic container home.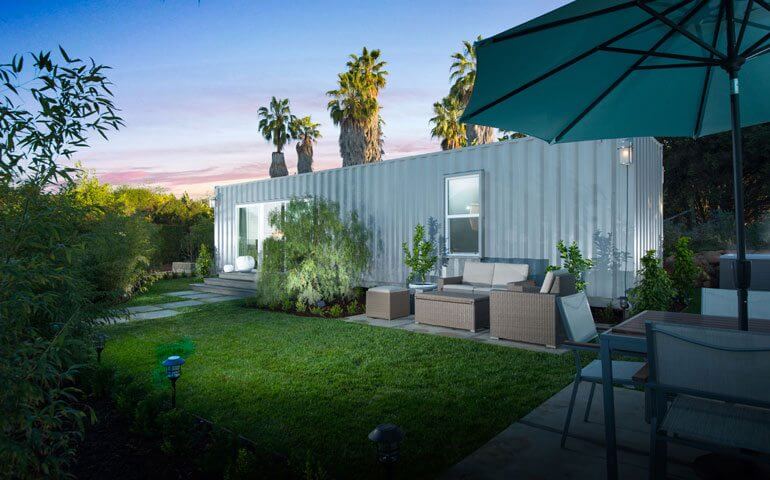 The Building Process
There is a good amount of preparation, construction and final touch-ups required before a shipping container is move-in ready. This includes setting a foundation, cutting frames for doors and windows, insulating, installing utilities and adding a roof and flooring.
Here are the basic steps of the construction process:
Cost – Find out the legal requirements of your property, including any necessary permits before starting construction. Get an accurate estimate of the cost per square foot to budget appropriately.
Planning – Design the floor plan, elevation, and any conceptuals.
Construction – Begin on-site preparations and off-site reinforcement/fabrication.
Delivery – Coordinate site placement for containers.
Retrofitting – Set the foundation, interior framing, insulation and drywall, plumbing, electrical, mechanical, and any additional features.
The speed and ease with which the shipping containers are ordered, prefabricated, and installed makes the total construction process from start to finish about 30% faster than a conventional build.