Mobile Office Trailers – What They Are and Are Not
Whether it's for office or storage purposes, almost every business has a need for temporary space at some point or another. But with so many portable options out there, how do you know what type of mobile unit to choose? Learn common uses and benefits of a mobile office trailer to help you determine if it's the right temporary space solution for your needs.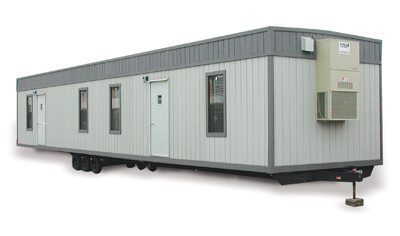 A Mobile Office Trailer IS
A pre-manufactured portable office – Also known as a mobile office trailer or MO, for short, that sits on top of a wheels-and-chassis trailer base.
Easy to deliver – Delivery and set up are easy, because it sits on a trailer.
An above-ground office – An MO requires a set of stairs or a ramp.
A single self-contained unit
A short-term office solution – mobile offices are typically used for several weeks up to a few months and have a life expectancy of 1-5 years.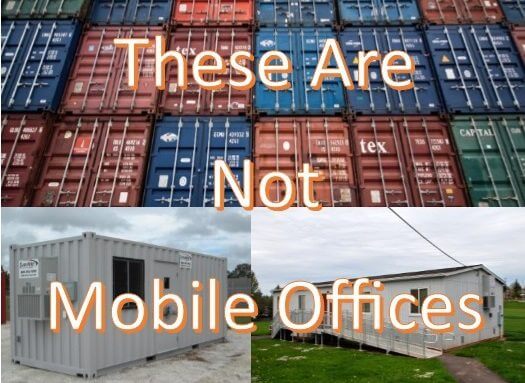 A Mobile Office Trailer IS NOT
A ground-level office or GLO (Read more: GLO vs. MO: Which Way Do I Go?)
A long-term or permanent building (Read More: Modular vs. Mobile: What's the Difference?)
A residential home – Most mobile office suppliers focus on commercial needs.
Immune to heavy winds and flooding – Lightweight construction makes the trailer easy to lift or move in strong winds; though above ground, water can enter the office if placed on a site that is prone to flooding.
100% Theft-Proof – Just like any property, mobile office units are not 100% theft-proof. But: if you're worried about theft, consider investing in add-ons such as metal bars on the windows and a high-end locking system.
Common Mobile Office Trailer Features
Wood Siding
Vinyl Flooring
Lighting
Metal Roof
HVAC
Windows
Stairs/Ramp
Bathroom
High security locking mechanism
Kitchen/Break Area
Partitioned Space for Multiple Work/Storage Areas
Note: Most suppliers charge an additional fee for certain features. Be sure to ask your local supplier what is included in their standard package.
Common Mobile Office Trailer Uses
Construction – Temporary onsite office for contractor/builder
Government – Administrative office or document/record storage
Medical – Lab, medical records/document storage, administrative office
Education – Temporary classroom or office
Retail – Office and/or inventory overflow space