The Differences Between a Mobile Office Trailer and Modular Building
Over the past 20 years, the concept of 'selling space' has evolved into a full-blown industry. The two most common types of temporary space available for lease or purchase are the mobile office trailer and the modular building. Both are used by a broad range of industries that include, but are not limited to, education, government, healthcare, retail, and construction.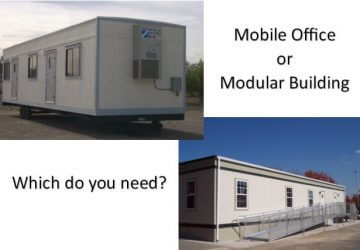 How Are They Different?
A mobile office differs from a modular building in the following ways:
Characteristics of a Mobile Office Trailer
Single, self-contained unit
Little assembly required (just basic securing of the structure to the ground)
Typically length of use is several weeks or months
Less expensive than modular
Life expectancy of 1-5 years, depending on care and conditions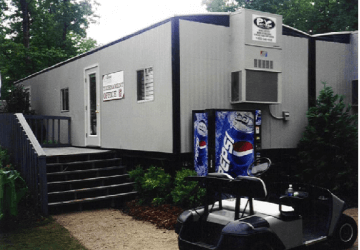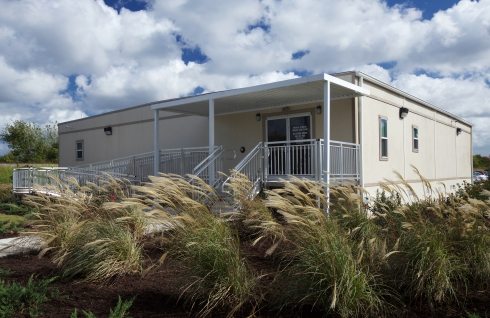 Characteristics of a Modular Building:
(Prefabricated Buildings or Prefabs)
Multiple rooms, multiple side-by-side units, or multiple floors
Complex assembly (may require welders, electricians, architects, roofers, etc.)
More permanent-like building materials; can last as long as a permanent structure
Life expectancy of 15 to 20 years, depending on care and conditions
Both mobile office trailers and modular buildings are:
Temporary structures
Delivered on a flatbed truck and trailer
Built on-site in a short amount of time
Can be removed in a short amount of time
Can be modified to meet specific industry needs
Available for lease or purchase
In short, a modular building is similar to a mobile office in that it is a temporary structure, just on a larger scale. If your business needs multiple classrooms, floors, or buildings, modular could be the way to go. If your business is just looking for a temporary office or classroom to utilize until a permanent structure is built, the mobile office trailer may be more your style.