Mobile Office Trailer Dealers in Yakima, Washington
360MobileOffice is your one-stop shop for mobile office trailers. Whether in need of a temporary or permanent solution, we provide the resources and expertise to ensure you receive a mobile office trailer that fits your needs and budget.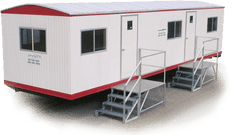 For over 15 years 360MobileOffice has helped thousands of businesses based on the mission and goal of helping them succeed.
Looking to Rent or Buy A Mobile Office Trailer?
If you're looking to purchase or rent mobile office trailers in Yakima, Washington, you've come to the right place. No matter the type or size, 360MobileOffice is ready to help find your mobile office trailer Solution. To get started, submit a quote request. This service is free and there is no obligation to buy.
Step 2
Enter your criteria
It's a short survey that will only take a minute.
Step 3
You're done!
Sellers in Yakima, WA will be in touch with personalized quotes.
Benefits of Mobile Office Trailers
With multiple sizing options and price ranges, there's a mobile office trailer for everyone. If you're considering renting or buying a mobile office the benefits and possibilities are endless:
Save Money
Renting or buying a mobile office trailer is more affordable than investing in a permanent structure. Mobile office trailers are a great money-saving option for construction companies, schools, retailers, medical facilities, and small businesses.
Flexibility
Mobile offices allow you to change locations when needed. Whether you're moving from a construction site or need to move a classroom to another campus, mobile offices give you the flexibility to do what works best for you.
Expand Your Business
Growing a business doesn't need to drain your wallet. Expand the business using mobile office trailers where applicable. Whether your school has taken on more students or the office needs more workspace for employees, expanding your business is easy with a mobile office.
Get What You Need
Not all mobile office trailers are created equally. That's why 360MobileOffice provides you with FREE quotes from up to 5 qualified suppliers in Yakima, WA. Get the perfect size, add ons, and features needed for your mobile office.
Sizing and Cost
When it comes to determining the size and cost of a mobile office trailer, it's important to first determine your business's exact need. While both flexible and cost-effective, there are also plenty of sizing choices for every industry. Whether you're looking for a temporary or permanent solution, take a look at the different sizes, costs, and add-on features that'll make your mobile office trailer optimum for success.
Sizes
Mobile office trailers come in a variety of sizes and floor plans. The first question many people will have is "What size of trailer is right for me?" and the answer to this question will vary by industry. First, take a look at the space you're planning to utilize and get the measurements ahead of time before even looking at trailer sizes. Once you have that, it's time to determine whether you will need a single, double, or triple wide trailer.
Single Wide
A single wide mobile office trailer is Ideal for a small office or storage space.
Dimensions:
8'x20' (160 sq ft)
8'x28' (224 sq ft)
8'x32' (256 sq ft)
8'x36' (288 sq ft)
10'x40' (400 sq ft)
10'x50' (500 sq ft)
12'x32' (384 sq ft)
12'x44' (528 sq ft)
12'x56' (672 sq ft)
12'x60' (720 sq ft)
14'x45' (630 sq ft)
Get Free Quotes
Double Wide
A double-wide mobile office is optimal for a larger office space and can fit additional add ons such as a bathroom, kitchen, and break room.
Dimensions:
24'x44' (1,056 sq ft)
24'x56' (1,344 sq ft)
24'x60' (1,440 sq ft)
28'x70' (1,960 sq ft)
28'x74' (2,072 sq ft)
Get Free Quotes
`
Triple Wide
While a triple-wide trailer is less common, it can still be the right choice depending on your need. A triple-wide mobile trailer is suitable for large offices and can include multiple add-on features.
Dimensions:
Get Free Quotes
Popular Sizes
Take a look at the most popular mobile office trailer sizes and how they are used:
8'x20′ mobile office trailers
10'x44′ mobile office trailers
Cost
Choosing the right mobile office trailer for your business comes down to your budget. From buying versus renting, to having a full kitchen, there are various options and features that will impact the cost of the trailer. Take a look at some of the features and conditions that can influence the price.
The cost of a mobile office trailer will vary based on:
Buying vs Renting
New vs Old Unit
Add-on Custom Features
Distance from Supplier
Buying Season
Average Price Range:
Purchase:$15,000 to $45,000
Rent: $200 to $900 per month
Important Questions To Ask Yourself
Now that you understand the different price ranges and how they impact the cost, it's time to ask yourself the following questions to help narrow down your search.
Will the change be long-term?

This question will help determine whether you will need to rent or buy a mobile trailer and gives you a better estimate of the total cost.

Is relocating in your future?

This question can help determine whether to purchase a single, double, or triple wide trailer. The cost to relocate a trailer ranges from $1,500 to $15,000 depending on the distance and size of the trailer.

Will it serve multiple functions?

What starts off as a storage trailer could need to be upgraded to an office as time progresses. Determine if an add-on feature like a bathroom could be an optimum choice for future changes in the business.
Add On Features
Customize your mobile office trailer with add-on features. Based on your industry and business add-on features may be necessary. Take a look at some of the great custom features to choose from:
Common Features:
Running Water
Electricity (usually standard)
Bathrooms
Kitchens
Heating, Air Conditioning, and Ventilation
Security Bars on Windows
Exterior finishing options
Wheelchair-accessible entry ramps
Metal Steps
Ball hitch locks
Built-in desks
Filing cabinets and shelves
Skirting
Blinds
How It Works
Connecting you with reputable suppliers
You Fill out a short form
We Connect you with suppliers in Yakima, WA
You Receive free quotes from the suppliers
Get Free Quotes
Recent Articles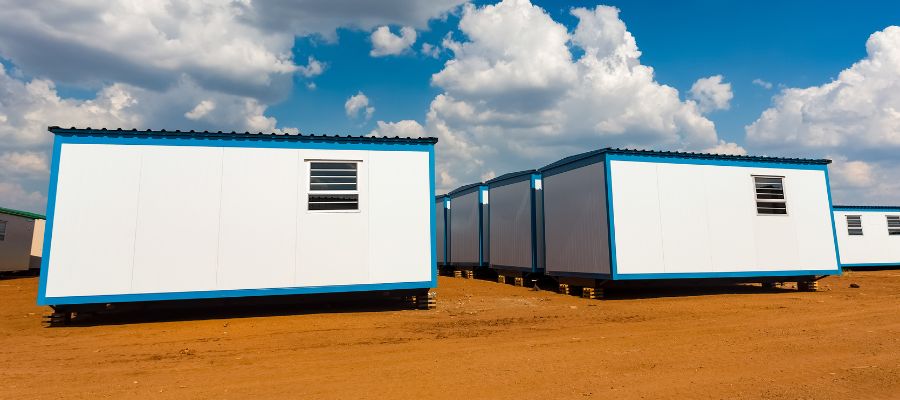 8×24 Office Trailer
8×24 mobile office trailers are some of the most common sizes used by companies for their temporary office space needs. If you are looking for an 8×24 office trailer and want to know information like dimensions, benefits, cost, and more, we've got you covered. Dimensions of an 8×24 Office Trailer  The length of the office […]
Read more
We service these cities in Washington