Need a Jobsite trailer to plan your construction? 360Connect has you covered! Find out here!
First, let's break down what CRM software is. CRM stands for customer relationship management. Most sales teams across different industries will use some form of CRM to interact with clients. A construction CRM is a CRM that is solely focused on the construction industry or contains integrations in the CRM that are vital for construction. For instance, a feature in a construction CRM may help you with cost estimation or bids.
CRMs are important because they help you track the customer's journey will using your product or employing your service. From the initial lead down to signing the final documents, a construction CRM can help your firm optimize and grow.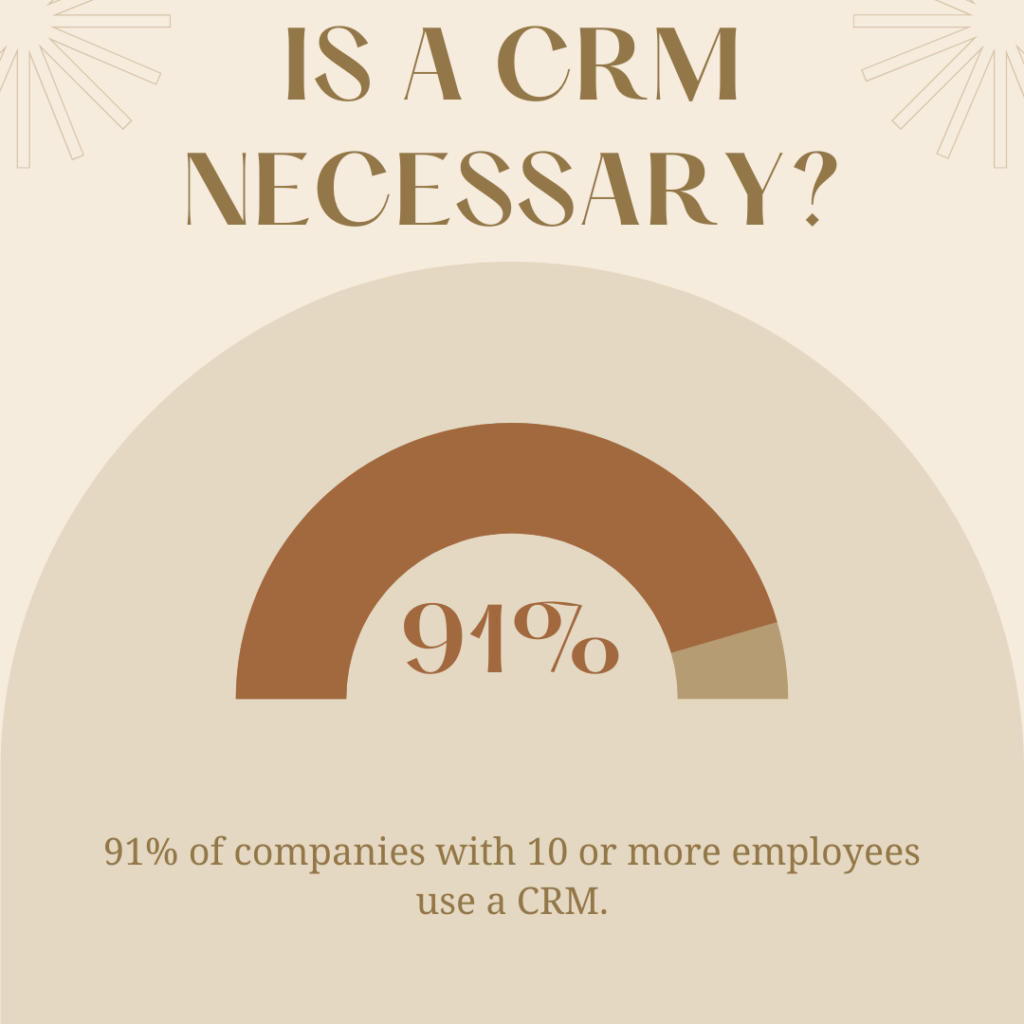 Benefits of Using a Construction CRM Software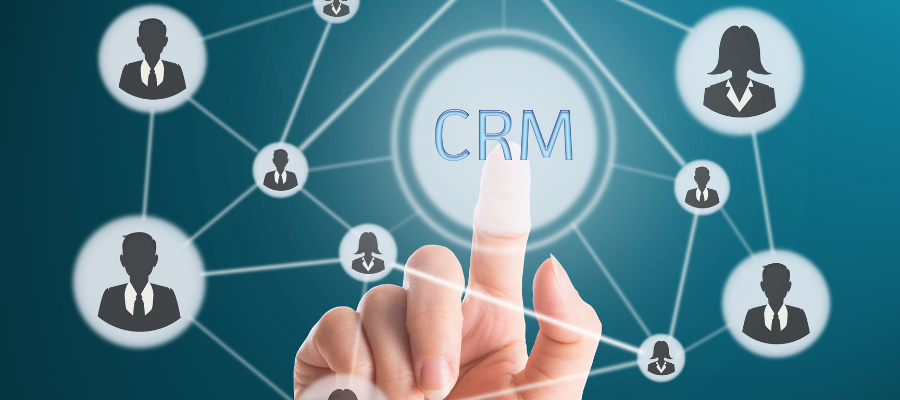 1. Customer Analytics
Want to know whether or not your team is executing? Need to spot where your marketing efforts are slacking? Construction CRM can help collect data about your customer's journey while employing your services. You can evaluate things like:
How customers are finding you
Marketing responses
Common jobs or services
Demographic information
Interactions with customers
Hit rate
Time to close
Average job size
Revenue and margin
And more!
2. Allows You to Scale Communication
Find that you receive more leads than you can capitalize on? Do customers seem frustrated because they are unsure how to reach staff members? A CRM can help you track the communication between clients and staff with history logs. You can make sure you're always up to speed when dealing with clients. Some construction CRMs will help you categorize which phase of business you are in. You can also automate responses (emails, reminders, voicemails, etc) to reach out to customers that may be slipping through the cracks. This will also allow you to streamline your communication and cut down wasteful time.
3. Project Tracking
Some construction CRMs will integrate with Construction Management Software or vice versa. Therefore, you can track how long it takes to go from a regular lead to putting in a bid for a project. More advanced software options can help you track scheduling, work orders, and more all within a single system. This can streamline workflows and keep projects on track.
With construction management, you can guide a lead from initial contact to project completion. This means that not only would all communication and marketing be contained within one software but so would your submittals or scheduling for a job site. This can also be viewable by other teammates as well
4. Database to House Information
Your construction CRM can house those all-important documents and information. This could mean something as simple as collecting data on a lead to being able to share bids with clients. The most important part? Even if your team changes, you still have all the data you need right in the software. You don't have to worry about an employee leaving you stranded. Furthermore, because all information is housed under one roof, multiple team members can work on the same project. This can make finding information about materials, such as a construction trailer, easier to navigate. You never create an information bottleneck.
5. Integrations
Firstly, 3rd party integration can make or break a construction CRM! You will most likely use multiple tools throughout the planning, construction, and closing phases. Integrations for things like project management, invoicing, proposal automation, and more, can help firms streamline work and tasks.
Common integrations for construction CRM could be:
Xero
DocuSign
QuickBooks
Gusto
Microsoft Teams
HubSpot
And More!
6. Accessible Across Multiple Devices
A construction CRM that is available to staff members on multiple devices is only going to improve your chances of sealing the deal. Staff members can share documents and communicate with various stakeholders while on the go. Not to mention, customers can still be reached even when you have to travel to a job site. For example, you should be able to work with the CRM over a desktop, mobile phone, or even a tablet.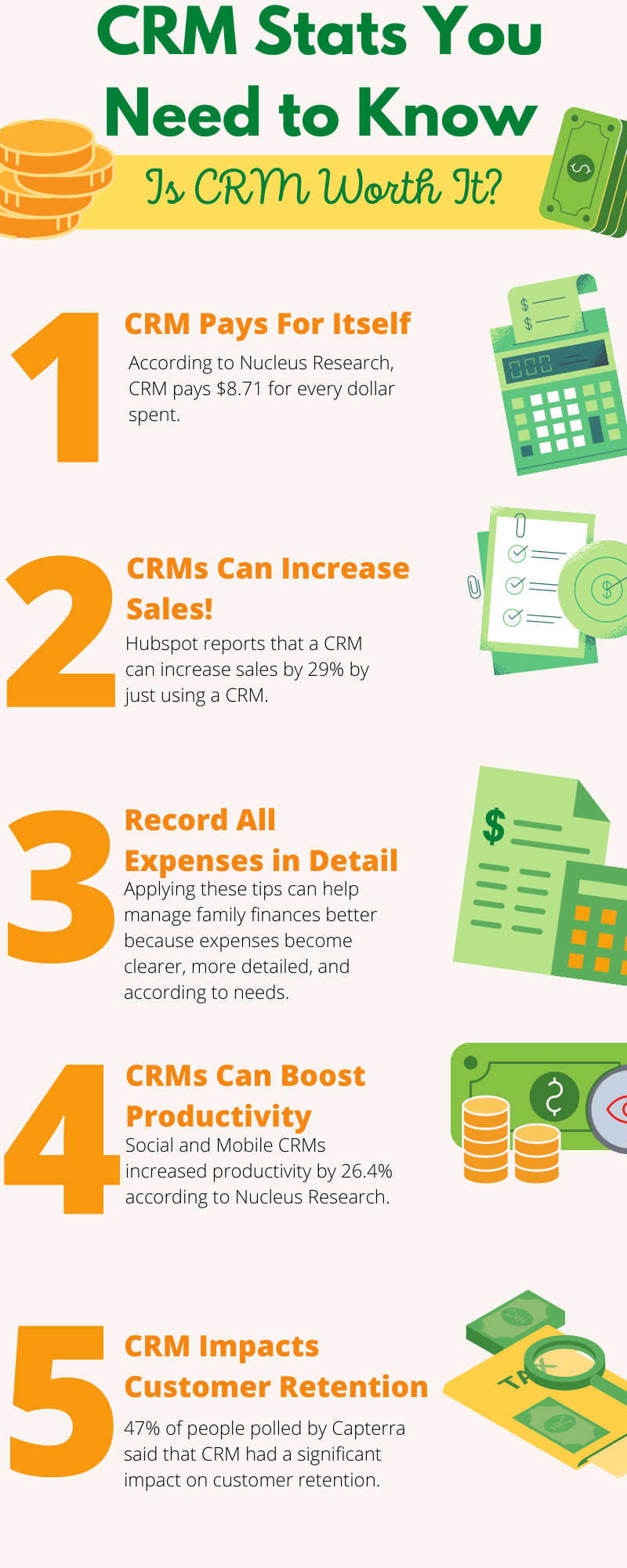 Top 5 Construction CRM Vendors and Pricing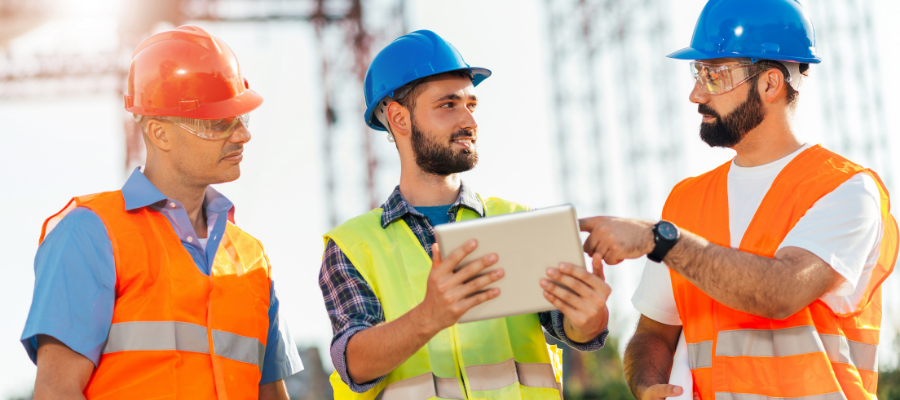 Every construction CRM is different. Many contractors will just use a general CRM with integrations for specific construction tasks. The right CRM will depend on your specific needs. What works for one company may not work for you.
There can often be industry-specific solutions such as AccuLynx which is specifically designed for roofing contractors. Here are some of the top Construction CRMs or CRMs with integrations for construction companies. Recommendations are based on reviews by Capterra and SoftwareWorld
QuickBase:
QuickBase is an all-in-one application platform and software that includes a construction CRM within the software. All information is stored within the cloud and leads can be tracked by multiple staff members. QuickBase comes with a ready-made sales management app to help you track and close leads. QuickBase also has a ton of features for contractors like performing cost analysis, managing works orders, handling safety, and incident tracking.
Procore:
Procore is one of the top providers of construction management and CRM software and for good reason. They provide companies with a wide range of tools and flexibility. Procore boasts over 300+ integrations when you sign up with their services. You can manage communication, estimates, bids, project plans, and more all within the software. Additionally, Procore has been used in over 1 million projects and in 125+ countries. If you are looking to manage all aspects of your construction process with one application, Procore is one of the best options on the market.
Pipedrive:
Pipedrive touts itself as a sales CRM created by actual sales teams. Why are they recommended? For starters, Pipedrive is one of the best-rated CRMs amongst all businesses. Moreover, Pipedrive can be adapted to many different types of businesses with ease with 250+ 3rd party integrations to boot. Heck, Pipedrive even wrote their own guide on Construction CRMs. Their services are focused on enhancing communication between you and the customer. From email marketing to sales automation, Pipedrive has you covered.
BuilderTREND
BuilderTREND is another top construction management software that includes construction CRM. From managing leads, building bids and requests, and email marketing automation BuilderTREND offers a whole host of features within their CRM. You can import excel files or use pre-made templates to get up and running in no time. Want more? BuilderTREND offers an entire suite of features designed at managing the entire construction process so you can get back to what you do best.
UDA ConstructionOnline:
Built specifically for the construction industry, UDA ConstructionOnline is a powerful software that is feature rich. Much like the others on this list, you can handle all aspects of the construction process within the application. Their CRM can track leads, conduct email marketing, use multiple communication tools, and more. UDA ConstructionOnline is highly rated. They are known for their tools like critical path tools, RFI tracking, estimate and proposal support, time tracking, and much more. To sum up, over 850,000 professionals use UDA Construction Online to optimize their construction business for the best results.
Company
Free Trial Included
Price Tiers
QuickBase
✔
Team: $600/month
Business: $2,000/month
Enterprise: Custom Quote
Procore
✖
Custom Quote
Pipedrive
✔
Essential: $12.50/user/month
Advanced: $24.90/user/month
Professional: $49.90/user/month
Enterprise: $99/user/month
BuilderTREND
✖
Core: $349 after first two months/month
Pro: $599 after first two months/month
UDA Construction Online
✔
*Pricing is split for different types of Contractors. This Pricing is based on Commercial construction providers.

Pro: $405/month
Team: $810/month
Business: $1,215/month
Enterprise: $2,915/month
We hope you've found this guide helpful and informative. If you are in the market for a mobile office, we can help! 360Connect helps customers every day connect with suppliers to best fit their needs. Just fill out our quote form and we'll contact you! It's that simple!
In conclusion, if you'd like to figure out how to better implement a construction CRM, check out our article on construction planning.
References:
CRM pays back $8.71 for every dollar spent. Nucleus Research. (2021, January 8). Retrieved March 2, 2022, from https://nucleusresearch.com/research/single/crm-pays-back-8-71-for-every-dollar-spent/
Baker, K. (2021, June 10). 12 key benefits CRM systems provide to a business. HubSpot Blog. Retrieved March 2, 2022, from https://blog.hubspot.com/sales/benefits-of-crm
Social CRM and mobile capabilities boost productivity by 26.4 percent, nucleus research finds. Nucleus Research. (2012, March 7). Retrieved March 2, 2022, from https://nucleusresearch.com/news/social-crm-and-mobile-capabilities-boost-productivity-by-26-4-percent-nucleus-research-finds/
KATIE HOLLAR, K. A. T. I. E. (2015, July 15). CRM Industry User Research Report. Retrieved March 2, 2022, from https://www.capterra.com/customer-relationship-management-software/user-research