5 Common Types of Portable Liquid Storage Tanks
A portable liquid storage tank is a large heavy gauge steel tank, that can be used in large cleanup operations, oil field operations or simply for temporary storage of water and other liquids. However, not all portable liquid storage tanks are built the same, and some are more ideal for specific jobs than others. Learn more about the most common types of portable frac liquid storage tanks, so you can find the best fit for your specific needs.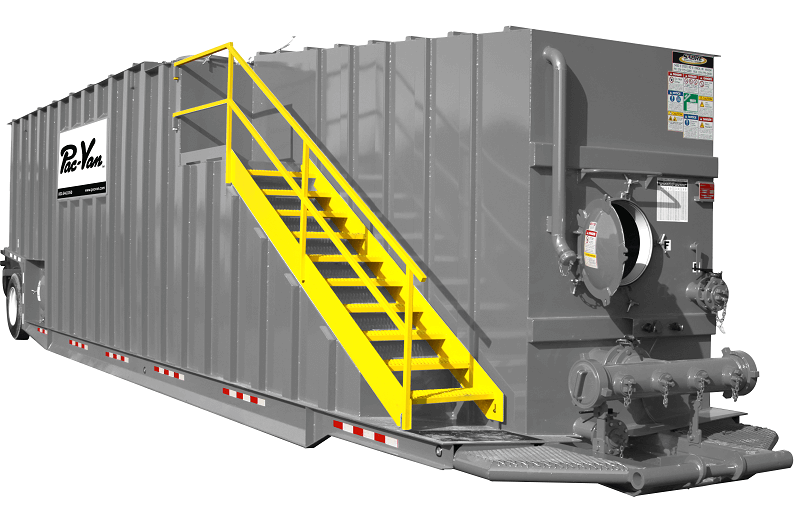 What do Frac liquid storage tanks hold?
Water
Chemicals
Fuel
Waste
Drilling Mud
Learn more about what types of materials can and cannot be stored in portable liquid frac storage tanks by reading our article, What Can Be Stored in a Portable Liquid Storage Tank?.
Here are the five most common types of Frac liquid storage tanks:
1. V-Bottom or Flat Bottom – These are the standard portable liquid storage tanks in the industry today. A flat or v-bottom tank is a steel box, with corrugated walls, a flat roof, and a v-bottomed floor. Liquid can be easily siphoned off at the ends due to a channel in the middle of the tank.
2. Round bottom – Typically more expensive than a flat or v-bottom tank (running around $10K to purchase). These portable liquid storage tanks assist in agitation and circulation of the stored liquids by using a steel mixer. Because these tanks have a round bottom and smooth walls, they are also easier to clean.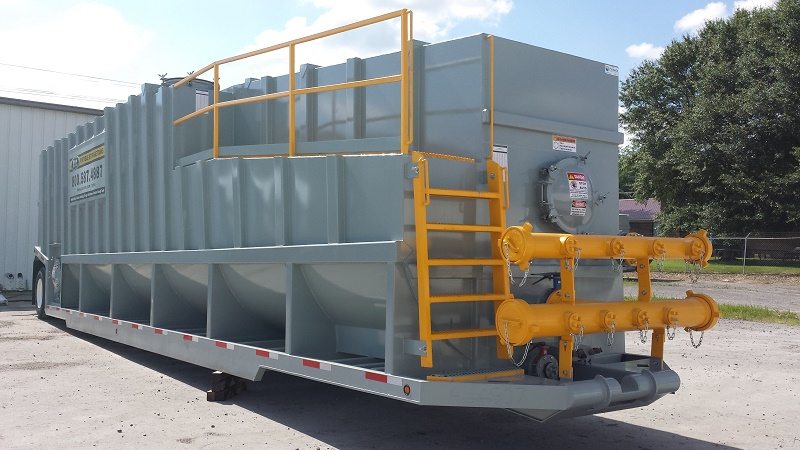 3. Acid – Used when the concentration level of the acid solution is too high to be stored in a regular v-bottom tank. These tanks have a special liner in order to be able to store the acid.
4. Weir – Also referred to as separator tanks, because they are primarily used to separate oil from water in oil or gas situations.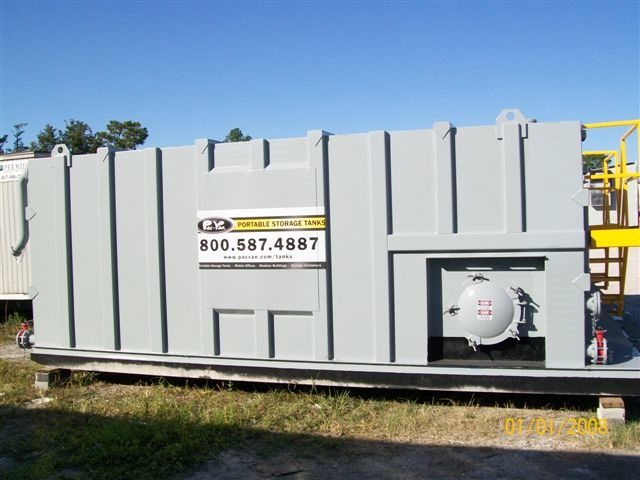 5. Mini Frac – These tanks are a smaller version of the flat and v-bottom tanks, holding only 9,000 gallons or 208 bbls.
Ready to make a decision?
If you are ready to get free price quotes on a portable liquid storage tank, you can fill out our form. We will put you in touch with up to 5 qualified suppliers in your area who will answer any further questions you may have and give you free price quotes. There is no obligation to buy.