6 Questions to Ask Suppliers
Once you are ready to rent or buy a mobile office trailer, the next step is finding the right supplier. TIP: if you are shopping for the best deal in town, just make sure that you aren't sacrificing quality. Not all mobile office trailers are created equal. Some come with A LOT of wear and tear, while others are pristine and brand new. A reputable supplier will usually have a range of options, depending on your price point. Don't make a hasty decision when it comes to renting or buying a mobile office trailer. Here are 6 questions to ask potential suppliers.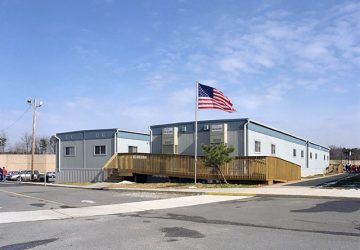 1) How much do you charge for delivery?
Most suppliers charge a flat rate for a certain mile radius plus an additional fee for every mile outside of that radius. Ask the supplier for a quote based on dollars-per-mile. Make sure to factor in any state transportation fees or oversized load regulations (if your supplier is out of state). Delivery charges can come back to bite you. Read the fine print. Ask lots of questions upfront.
2) Where do get your trailers?
This is an important question to ask because every trailer has a story (especially the used ones). If you are renting or buying used, here are some questions that will help you determine the condition of the unit:
How old is the trailer?
Where did it come from?
How many times has it been leased?
How many miles has it traveled?
Has it incurred any damage (weather, in transport)?
What type of climate has it been exposed to?
Is there any visual damage (rust, dents, holes)?
3) What are my options?
Many suppliers have a fleet of both used and new trailers. But they also usually have a monthly quota they need to sell of a certain model. Find out what's available and what makes them different in price. Who knows, you may end up with a great deal just by probing a little.
4) Do I need a permit to place the trailer on my property?
Depending on the location of your site, the law varies when it comes to permits. In most cases, a temporary structure that is a part of a larger construction project is not required to have a permit. But if you are in a residential area, the rules can be different. Most suppliers know when you need a permit and when you don't. Many of them will even do the legwork for you. But not all. Find out what is your responsibility versus the supplier when it comes to permits and be sure you have the green light from the city before you schedule delivery.
5) What kind of site prep is required?
Before a trailer can be placed on your property, the ground needs to be relatively level. Any debris or rock must be removed before the unit can be properly secured to the ground. Some suppliers handle all of the onsite prep, while others leave it completely up to you. Ask potential suppliers: what do I need to do to prep the site before delivery? In some cases, the supplier will send a team to inspect the site before scheduling prep work and delivery.
6) What are your hours of availability?
This may sound like a silly question because surely you can find that information on their website. But when your AC goes out in the middle of a hot summer day or you walk into your trailer and find out you've been robbed, you need to be able to quickly get in touch with your supplier. That's when a company's customer service really begins to shine (or not!). Do your research. Read reviews. Find out who is easy to contact (are you placed on hold and transferred 3 times before you finally speak to someone who knows how to handle your issue?). You can usually get a feel for a company's level of service in one phone call.